---
LOCAL CHARITIES
---
OUR KIDS EDUCATION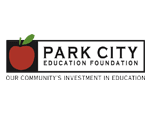 As an Education Foundation, PCEF, its board, its donors and its volunteers have great devotion for student success in our community. We believe in their potential to have significant impact in higher education, the workforce, and the world. We believe PCEF grants open doors, ignite dreams, and launch passions. And all of our efforts are strongly grounded by our mission of enhancing academic achievement.
---
INVEST IN EDUCATION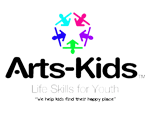 Arts-Kids use the expressive arts and group dynamics to empower all youth to build self-expression and community, along with life skills that increase communication and listening, mental and emotional health, problem solving and decision-making, and creativity.
Arts-Kids was founded in 1999 in Park City, Utah. Today Arts-Kids hosts fun, experiential learning sessions in a non-competitive space for youth ages 3-18 years of age. These sessions occur in schools, libraries, community centers and after school programs located in Park City and Salt Lake City.
Activities presented by Arts-Kids span a wide range of interest, from dance and drama to recycled art and speed stacking. Kids are exposed to different art forms while learning a critical life skills. Each Arts-Kids session is integrated with S.T.R.E.A.M activities (Science, Technology, Recreation, Engineering, Art and Math) helping to promote life long learning and discovery. At Arts-Kids we believe in helping kids find their happy place!
---
WOMEN'S SHELTER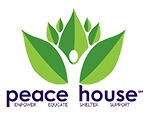 Peace House is dedicated to ending family violence and abuse through education, outreach, support services, and safe housing. We rely heavily on volunteers and community support to meet our mission and keep the doors open.
Programs:
• Prevention Education • Outreach • Support Services • Shelter
• Peace House provides safe shelter for families when no other option to escape domestic violence exists.
• Peace House provides all services free of charge to families fleeing domestic abuse.
• Shelter is staffed 24 hours/day, seven days/week, 365 days/year.
NEW Programs:
• NEW Transitional Housing program • NEW Childcare program
435.658.4739 | PeaceHouse.org | Email Direct | Map
---
THRIFT STORE
Habitat for Humanity is dedicated to eliminating substandard housing locally and worldwide. Habitat's ReStore, a home improvement thrift store, provides critical support for our affordable housing mission. We have hundreds of items, including furniture, artwork, lighting, home décor, building materials, housewares, appliances and more. Merchandise ranges from antique, to new and gently used goods. Our inventory is updated daily, and we never know what will be coming in next.

SHOP. DONATE. VOLUNTEER.
People in our community and around the world partner with Habitat to build or improve a place they can call home. Together, we build better lives!
435.487.9015 | Habitat-Utah.org | Map
---