ZIP LINE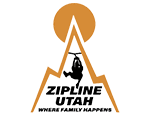 Why Zipline Utah? Nothing brings families, friends or coworkers together like experiencing and overcoming challenging and exciting experiences together. ​Come experience the Screaming Falcon Adventure course, the longest continuous zip line course in the world. Or try our easier but thrilling Kingfisher course.
Longest zip line over water in the world 3900ft
Longest continues zip line in the world 2 miles long without touching the ground
Second longest zip line in the lower 48 -Only course in the world that is a loop
Zipline Utah was formed by owner Jon Johnson. To say he is a lover of the great outdoors would be an understatement. Graduating from Brigham Young University in 2002 with a degree in Recreation Management, Jon has also been an outdoor guide for 20 years. Whether you are a visitor or a local native, he has guided people along the country of Utah while operating Back Country Adventure Tours.
Once you experience zip lining against a mountain setting, we guarantee you will be hooked!
​
---
TOURS | RENTALS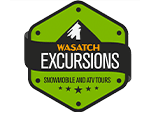 Wasatch Excursions is Utah's premier adventure rental company featuring the best and newest equipment. We're the only company authorized to offer guided tours in Wasatch Mountain State Park. If you're unfamiliar with the terrain, or looking for a safe family experience, our guides can lead you through the beautiful Wasatch Mountains on an unforgettable adventure! Leave directly from our on-site locations at the state park trail-heads. Whether you want to experience the groomed snowmobile trails in the winter, or the extensive ATV trail network in the spring, summer, or fall, we're able to accommodate desired trip structures year-round. For unguided tours, we'll provide you with a comprehensive trail map so your group can safely set out on your excursion. Want to hit the water, our all-new Sea-Doo Spark features a two-person seat, and plenty of power to jet through the water! If you're looking for a day of action packed adventure with a variety of activities, our packages are the perfect fit!
• ATV Rentals • UTV Rentals • Waverunner Rentals • Snowmobile Rentals
• Package Deals - ATV/UTV | Whitewater Rafting • ATV/UTV | Horseback Riding​ •
---
EXPERIENCE PARK CITY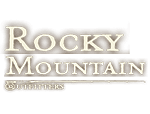 Rocky Mountain Outfitters began in 1997 as a part time business to get through school. We decided to keep the name from my fathers business that began back in the 1980's and we continued with the same goal that he had in mind providing quality experiences to his customers. We saw the joy and excitement in people's eyes as they saw Stewart Falls from horseback, landed their first fish with a fly rod, or saw the incredible Wasatch Mountain Range blanketed in snow from high on Strawberry Ridge. These memories fill our hearts and give us satisfaction, they have become part of who we are. Our goal is simple:to provide a quality outdoor experience. Our commitment is even greater to you, our customer. We value your business and look forward to the opportunity of sharing a piece of our lives with you in this incredible country. We promise our best efforts at providing you a quality outdoor experience, one that will make lifelong memories.

• Horseback Riding • Fly Fishing •
​
---
DOG SLEDDING
Dog sledding in Park City, Utah! Park City's family owned and operated kennel. We believe that our pack should be dogs first and sled dogs second. Our philosophy is that every dog should live life, and that living a good life is a work of art. Our unique experience is designed to offer families a deeper look into the world of sled dogs. Join us for a more complete year round package at our beautiful ranch. We offer more than just a ride, you will get to experience what dog sledding is really all about. It is an adventure the whole family can enjoy! When you come out for a tour, you are being welcomed into the family and their home, not just a trail or corporate location. This is more than just a tour, you become part of the pack and get to know the stories behind each amazing athlete. It is also a true local year-round dog sled operation, the owners live onsite with the pack, they truly know each and every one of their dogs. Our Guests will now also get a kennel tour, presentation, time to play with the dogs, and set out for an exciting and thrilling ride! People can take turns jumping on the back with our musher to get a feel of what it is like to drive the team. This program is designed to show our guests what goes on behind the scenes, and what a typical day includes for a musher and their beloved pack.
---
SNOWMOBILE TOURS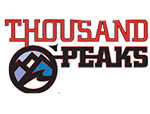 Ranked #1 on TripAdvisor. Park City Snowmobiling Tours on Utah's highest and largest ranch. More than just a ride…it's the ultimate Rocky Mountain experience. Utah's highest elevations (11,000') on private groomed trails with our new, top of the line Ski-Doo's each year. We have a log base lodge and back country cabin for lunch.
BIGGEST AREA • MORE PRIVATE • BEST REPUTATION • NEWEST MACHINES
60,000 Acres..More Private Terrain than all snowmobile companies and ski resorts COMBINED
11,000 foot tours (highest in Utah)
The Most Snow (30 feet of powder annually)
Top of the line, NEW Ski-Doo Snowmobile Rentals Utah
More FIVE STAR Reviews Than All Other Utah Snowmobile Tours COMBINED
---