---

---
ATV RENTALS | TOURS
ATV or UTV rentals are the perfect machine to explore our awesome trail system in & around Park City. Our close proximity means you spend more time touring and exploring the trails that are scenic on your ATV or UTV. Renting an ATV or UTV let's you explore at your own pace so you can enjoy the scenic views that the Wasatch Mountain area has to offer. Take adventure by the reins and drive your own ATV or UTV! Choose from having a guided or unguided tour on an ATV or UTV. The outfitters below have a variety of different ATV & UTV options and have something fun for the whole family!
---
EXPERIENCE PARK CITY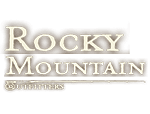 Rocky Mountain Outfitters began in 1997 as a part time business to get through school. We decided to keep the name from my fathers business that began back in the 1980's and we continued with the same goal that he had in mind providing quality experiences to his customers. We saw the joy and excitement in people's eyes as they saw Stewart Falls from horseback, landed their first fish with a fly rod, or saw the incredible Wasatch Mountain Range blanketed in snow from high on Strawberry Ridge. These memories fill our hearts and give us satisfaction, they have become part of who we are. Our goal is simple:to provide a quality outdoor experience. Our commitment is even greater to you, our customer. We value your business and look forward to the opportunity of sharing a piece of our lives with you in this incredible country. We promise our best efforts at providing you a quality outdoor experience, one that will make lifelong memories.

• Horseback Riding • Fly Fishing • Whitewater Rafting • ATV • Chuckwagon Dinners •
• Winter Horsback • Snowmobiling • Sleigh Rides •​
---
TOURS | RENTALS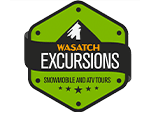 Wasatch Excursions is Utah's premier adventure rental company featuring the best and newest equipment. We're the only company authorized to offer guided tours in Wasatch Mountain State Park. If you're unfamiliar with the terrain, or looking for a safe family experience, our guides can lead you through the beautiful Wasatch Mountains on an unforgettable adventure! Leave directly from our on-site locations at the state park trail-heads. Whether you want to experience the groomed snowmobile trails in the winter, or the extensive ATV trail network in the spring, summer, or fall, we're able to accommodate desired trip structures year-round. For unguided tours, we'll provide you with a comprehensive trail map so your group can safely set out on your excursion. Want to hit the water, our all-new Sea-Doo Spark features a two-person seat, and plenty of power to jet through the water! If you're looking for a day of action packed adventure with a variety of activities, our packages are the perfect fit!
• ATV Rentals • UTV Rentals • Waverunner Rentals • Snowmobile Rentals
• Package Deals - ATV/UTV | Whitewater Rafting • ATV/UTV | Horseback Riding​ •
---