CUSTOM BUILDER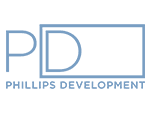 Phillips Development provides an elite level of home-building you won't experience anywhere else.
Personal Attention: Each homeowner receives hands-on, personal attention from founder Josh Phillips and the entire PhillipsDev team. With dozens of eyes on the project and a level of devoted attention that is second to none, this method ensures your project is of the highest quality.
Transparent Process & Unprecedented Access: In an effort to lessen any potential building stress, PhillipsDev has a laser-focus on every single detail of your project — which we give you full, transparent access to, via our unique client project platform/app. Every element of your developing vision is at your fingertips, on-demand: scheduling, financials, selection approval, weekly progress pictures and videos, and more.
It can't be overstated: Phillips Development is committed to a remarkable level of personal attention and ease of service, from initial introduction to move-in day — and beyond.
---
NEW HOME CONSTRUCTION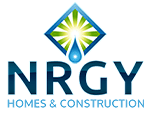 The owner has a love of new home construction and a true passion when it comes to helping people achieve their goals, realize their dreams, and/or build their homes. In 2007, the owner choose to use his wealth of experience, ingenuity, and knowledge of the construction industry by starting NRGY Homes & Construction. For more than 20 years, our enthusiasm for new home construction and general contracting started in the northeast by renovating historically charming homes such as colonials, cape cods, Tudors, & Victorians. Since then, we have built custom craftsman, contemporary, prairie, and american traditional homes. As well as, helping clients with their business needs by building retail, restaurants, and light industrial units. NRGY Homes & Construction is a full-service custom home builder & general contractor providing services to the very best custom home and commercial clients in and around Park City, Heber, & Midway, Utah. We professionally manage and execute all aspects of the most demanding and detail-orientated construction projects, large or small. We also offer Home NRGY Audits that may identify home energy problems.
---
RENOVATIONS
Ghigau Construction, owned and operated by an African-American woman, with Native-American ancestry, is a licensed and insured General Contractor located in Park City, Utah. Specializing in Park City, Utah residential renovations and can offer a "One Stop Shop" experience on the Design Concept, the Interior Finishes/Selections and the Renovation process. Our goal is to make the renovation process an enjoyable experience for every homeowner we get to work with, providing "Quality & Integrity at its Finest".Our 3D Visualization Design Concept Models and Interior Finishes & Selections services are offered to anyone, even if you already hired an Interior Designer or General Contractor. Our goal is to make the renovation process an enjoyable experience for every homeowner we get to work with, providing "Quality & Integrity at its Finest".

DESIGN • INTERIORS • RENOVATE • REMODEL
---
CUSTOM BUILDER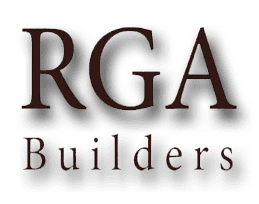 RGA BUILDERS
RGA Builders is a family-owned business with over thirty years in the construction industry. The A in our name is in recognition of our many associates – architects, engineers, subcontractors and vendors, without which any project could not be completed. Our list of successful projects are diverse and impressive.
RGA Builders prides itself for its integrity and honesty – honest work for honest compensation. We assist our clients in every step of the construction process, from blueprints to move-in, with our client relationships continuing well past completion.
---
CUSTOM HOME BUILDER
Our mission is to use our experience and strengths as a custom home builder to provide our clients with the highest quality work, management, and service.
"Zach is awesome to work with. Incredibly organized, easy to communicate with and professional. With the work Zach has done in my home, recommending him to others is a no brainer. Thanks Zach." Tim Kaczorowski
435.640.7981 | IronWoodWorx.com | Email Direct
---
CUSTOM HOMES | ADDITIONS
Tall Pines Construction provides a full range of professional construction services in Park City, UT, and surrounding areas. We are committed to building and remodeling homes with an unwavering commitment to client service. We take pride in our work and in making your home building dreams a reality. Our capabilities include pre-construction, construction management, and general construction. At Tall Pines Construction we know that the embodiment for our clients vision and dreams comes to fruition in the final product. In building your home the process becomes part of your memories forever. With this in mind we give special attention to even the smallest details along the way, to ensure your piece of mind and ultimate satisfaction, with not only our home but our experience.
435.640.5136 | TallPinesConstruction.com | Email Direct
---