PARK CITY ELECTRICIAN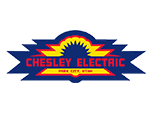 Chesley Electric has been Park City's premier electrician for more than 20 years. We are focused on quality electrical products and expert service. Our expertise is offered on many levels ranging from unique lighting designs, LED retrofitting, and home automation, to large commercial projects and custom homes. Our dedication to our customers gives us an excellent reputation among homeowners, businesses and contractors alike. Chesley Electric offers the Park City area a wide range of electrical and design choices for your home, restaurant, or other commercial business. Our electricians are all certified, licensed, and insured to bring you the best in electrical repairs and designs. For more information, give us a call. Our electricians work closely with you to design and install the perfect electrical systems you deserve. Chesley Electric is an Award Winning Electrical Company certified to install a full range of Lutron® Lighting Control and Home Automation Systems. We are proud recipients of 6 Lutron® Awards-"Best Shading Design", "Best Total Home Control", "Best Green Project" and "Most Environmentally Conscious Design." Learn why Chesley Electric was voted "Park City's Best Electricians" by contacting us to design your custom Lutron® Lighting Control System.
435.429.2262 | ChesleyElectric.com | Email Direct | Service Map

---
HEAT TAPE SPECIALIST
Behr Mountain Electric provides a full-service team of electricians and technicians specializing in residential and commercial maintenance and repair. We have been proudly serving residents of the Wasatch Back since 1994. Our team of more than 70 licensed electricians, technicians and operators provide fast and friendly electrical service and repair.
• Residential & Commercial • Troubleshooting Specialists • Snow Melt Heat Tape •
• Whole House Surge Protection • Generators • Landscape Lighting • Phone, TV & Internet Wiring •
• Service Upgrades • Holiday Outlets •
435.647.0663 | MountainElectricInc.com | Email Direct
---
REPAIRS | INSTALLS
Vanguard Electric is a locally owned and operated business, dedicated to customer satisfaction. We have over six years of experience in the electrical industry. We take on a broad range of electrical projects that include full installation on new builds, additions and remodels, wiring and panel upgrades and a variety of other electrical jobs in Heber City and surrounding areas.
Service Calls • 24 Hr Emergency Service • Residential & Commercial Work • Remodeling & New Construction • Solar & Heat Cables
Installation & Repair of Solar Panels • Heat Cables for Roof De-icing • Light Fixture Installation • Broken Switch Repair • Troubleshooting & Much More
435.212.8186 | VanguardElectricUT.com | Email Direct
---
RESIDENTIAL | COMMERCIAL
Park City's premier electrical services provider, KES Electrical's professional team of close-knit electricians take pride in serving residents of the Wasatch Back and Front. Our full-service electricians can provide installation, maintenance and repair for all your electrical systems, including new construction, retrofitting, indoor and outdoor wiring, solar power and green energy projects. Contact us for a competitive quote on your next project.
POWERING UP PARK CITY SINCE 1986
• Residential • Commercial • Repairs •
435.615.1442 | ParkCityElectric.com | Email Direct
---