FENCING
At Park City Handyman Services, we provide an array of services ranging from handyman lists, room additions, kitchen remodels, bathroom face-lifts, and everything in-between.
We specialize in Commercial, Residential, and Rental Property Management ​in the Park City area.
Park City Handyman Services is a licensed and insured General Contractor. Whether it is a small project or large job, we strive to meet your needs and create a customized experience every step of the way.
---
VINYL FENCE
Aloha Fence Company has over 16 years of combined experience in fencing around the United States. We use the latest fencing materials such as vinyl, aluminum, chain link, rod iron, and wood. We also do custom gates for your yard or driveway. We are a preferred sub-contractor of Best Vinyl, a Utah based fence and deck company whose work can be seen across the United States. Best Vinyl fences are engineered to withstand wind gusts up to 110 mph. No matter how hard the wind blows, if your Best Vinyl fence loses a panel to the wind, one of our specialists will repair it at no cost. Aloha Fence doesn't cut corners on materials or installation. As other companies switch to plastic fasteners – or skip them altogether – we insist on galvanized steel fasteners and aluminum inserts to keep your fence rails in place for a lifetime. Aloha Fence installers are known for being friendly and professional – the best in the state. They're so good, we can offer one-of-a-kind sprinkler protection: if our installation crew damages a sprinkler, we'll send a team to make it right.
---
RENOVATIONS
Ghigau Construction, LLC is a licensed and insured General Contractor, located in Park City, Utah and specializes in Park City, Utah residential renovations and remodels. We provide a "Design-Build Experience" to our homeowners by offering the 3D Visualization Design Concept Model, the Interior Finishes & Selections and the Renovation process all under one roof. Our 3D Visualization Design Concept Models and Interior Finishes & Selections services are offered to anyone, even if you already hired an Interior Designer or General Contractor. A 3D Visualization Design Concept Model in each area of the project will assist in keeping the finished look you desire on track and on budget. Our goal is to make the renovation process an enjoyable experience for every homeowner we get to work with, providing "Quality & Integrity at its Finest".

DESIGN • INTERIORS • RENOVATE • REMODEL
---
FENCES | TRAINING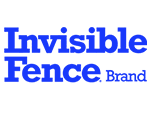 At Invisible Fence® Brand, we're not just passionate about technology. We're passionate about pets. That's why you'll find traditional, tried-and-true solutions, as well as innovations that are (literally) out of this world. They all work together not just to improve the way you live with your pet, but also to change it — for good. Invisible Fence systems are designed to work together—simply and seamlessly. With the same Computer Collar® Receiver, your pet can have safe yard boundaries, access our secure pet door, and learn better behaviors both indoors and out. Plus, all Invisible Fence systems include professional installation and expert pet training. So, whether your pet is the outdoorsy type, a couch potato, or somewhere in between, Invisible Fence has solutions to match. The Boundary Plus® containment technology solution was engineered to maximize yard space for pets on small properties where traditional pet containment systems are not an option. This containment solution prevents any "break-out" where a pet might run beyond the signal's reach. That means there's no chance for them to escape, and no need for you to worry.
---
DOG FENCES
Owners Wade & Julie McCormick have been working with DogWatch of Utah for the past 14 years and have installed over 4500 fences. They have trained more than 3000 dogs and dozens of cats on the fence. They service all counties of Utah. The staff of DogWatch® includes seasoned installers, dog trainers and handlers as well as dog breeders. DogWatch works with all pet professionals including veterinarians and trainers who own and recommend the DogWatch system. DogWatch, Inc. is an international company with dealers throughout the world. DogWatch of Utah has won multiple Sales Achievement awards, and was recognized as one of the top ten DogWatch dealers worldwide in 2013. Service Area: We provide services to customers in the Utah area, including the towns and cities of Sandy, Salt Lake City, Draper, Provo, Ogden, Heber, Midway, Murray and the rest of Northern Utah.
435.657.2883 | DogWatchofUtah.com | Email Direct
---