GARAGE FLOORING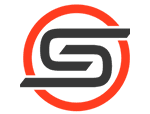 THE ULTIMATE GARAGE FLOOR SOLUTION-Our products for garage floors are the most advanced and strongest on the market today and are available in a wide variety of colors, dyes and granite styles. They can be applied throughout the year regardless of weather and are completely resistant to the movement of hot tires and almost all common chemicals including calcium, salt, oil, gasoline and grease. Tired of expensive floor coatings that chip and peel? Our coatings are the strongest and most durable on the market, and we back it with a 20 year warranty to prove it. And to top it all off it can be done any season of the year, no matter the weather. If you're looking to take your garage to the next level, make sure you do it right. You want your garage floor coating to last for years to come without having to worry about repairs and maintenance. Stark Coatings is the best choice for long-term durability and aesthetics. Our coatings can be installed and dry in one day. You can use the floor in as little as 3 hours after installation.The flexible coating is 3X more resistant than epoxy, polyurethane or polyaspartic that's used by our competitors.Yes, you read that right. We'll give you a 20 year product warranty, and we even warranty our labor for the first year too!
---
RENOVATIONS
Ghigau Construction, LLC is a licensed and insured General Contractor, located in Park City, Utah and specializes in Park City, Utah residential renovations and remodels. We provide a "Design-Build Experience" to our homeowners by offering the 3D Visualization Design Concept Model, the Interior Finishes & Selections and the Renovation process all under one roof. Our 3D Visualization Design Concept Models and Interior Finishes & Selections services are offered to anyone, even if you already hired an Interior Designer or General Contractor. A 3D Visualization Design Concept Model in each area of the project will assist in keeping the finished look you desire on track and on budget. Our goal is to make the renovation process an enjoyable experience for every homeowner we get to work with, providing "Quality & Integrity at its Finest".

DESIGN • INTERIORS • RENOVATE • REMODEL
---
CARPET & TILE
Brad's Abbey Carpet in Park City, Utah is the local expert in all your flooring options, from carpeting and area rugs to hardwood flooring, tile and laminate. We offer a large variety of name-brand flooring products for each room in your house, condo or apartment. Our fully-equipped staff will recommend options while listening to your wants and needs. These recommendations from Brad's Abbey Carpet will ensure you are purchasing the right type of flooring for each room and high traffic area in your home. Brad's Abbey Carpet's showroom is manned with knowledgeable staff members who will help guide you in the right direction. And if you can't make it to our store, there are other options. We can even deliver samples to your door step. Whatever you need, Brad's Abbey Carpet will help you get it. Rated A+ by the Better Business Bureau! Flooring options range from carpeting your entire home with a large selection of types and brands. Some options even have a lifetime warranty. We've got you covered from beginning to end, from choosing the right flooring to installation and warranties.
435.649.5356 | ParkCity.AbbeyCarpet.com | Email Direct
---
CARPET & WOOD
Since 2009, we've been exceeding our customer's needs by helping them select flooring that fits both their lifestyle and budget. We clean and repair all types of flooring, including carpet, tile, and even area rugs.We also refinish wood floors.

• Residential & Commercial Flooring • Cleaning & Refinishing •
• White Glove Service • 1 Year Limited Warranty •
435.657.2926 | HCHomeConcierge.com | Email Us
---
CARPET | TILE | WOOD
Is your home in need of redecorating, but you simply don't know where to begin? Or are you building a new home and need a reliable source for flooring?The first step you can take is consulting the experts at Midway Floor Coverings. With the largest selection of flooring and window coverings, in the area, Midway Floor Coverings is your personal source for your entire project. We offer solutions for hardwood, carpet, vinyl plank and window coverings. We also do custom tile and inlays for showers, tub surrounds, and backsplashes. If you are looking for great customer service and a fresh new look come visit our new showroom conveniently located in Midway.
• Carpet • Hardwood & Laminate • Tile & Stone
• Area Rugs • Window Coverings •
435.654.1701 | MidwayFloorCoverings.com | Email Us
---
FURNITURE
We are Heber Valley's largest furniture retailer with over 35 years experience. We are family-owned and operated and specialize in serving the Heber City, Park City, and Wasatch Back areas. Our showroom is packed with beautiful and unique furnishings. Our interior designers can help you with remodels, new builds, or just with design advise on how to pull your room together. You will love the personal attention they give their clients. Our showroom is full of beautiful furniture, bedding, mattresses, gifts, decor, window treatments and so much more! If we do not have the piece you want on the floor or that you are looking for, we will order you what you want or work with one of our vendors and make you a custom piece that is made just for you. Our flooring specialist, Shawn, can help you with whether you are replacing your existing flooring or picking out new. The customer service you will receive is top notch. We have everything you need for your flooring needs, hardwood, carpet, tile, cork, laminate, vinyl, outdoor, and so much more. We offer everything there is to go under your feet.
435.236.6043 | MtnRefined.com | Email Direct | Map
---