GARAGE FLOORING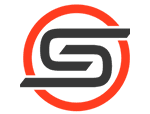 THE ULTIMATE GARAGE FLOOR SOLUTION-Our products for garage floors are the most advanced and strongest on the market today and are available in a wide variety of colors, dyes and granite styles. They can be applied throughout the year regardless of weather and are completely resistant to the movement of hot tires and almost all common chemicals including calcium, salt, oil, gasoline and grease. Tired of expensive floor coatings that chip and peel? Our coatings are the strongest and most durable on the market, and we back it with a 20 year warranty to prove it. And to top it all off it can be done any season of the year, no matter the weather. If you're looking to take your garage to the next level, make sure you do it right. You want your garage floor coating to last for years to come without having to worry about repairs and maintenance. Stark Coatings is the best choice for long-term durability and aesthetics. Our coatings can be installed and dry in one day. You can use the floor in as little as 3 hours after installation.The flexible coating is 3X more resistant than epoxy, polyurethane or polyaspartic that's used by our competitors.Yes, you read that right. We'll give you a 20 year product warranty, and we even warranty our labor for the first year too!
---
RENOVATIONS
Ghigau Construction, LLC is a licensed and insured General Contractor, located in Park City, Utah and specializes in Park City, Utah residential renovations and remodels. We provide a "Design-Build Experience" to our homeowners by offering the 3D Visualization Design Concept Model, the Interior Finishes & Selections and the Renovation process all under one roof. Our 3D Visualization Design Concept Models and Interior Finishes & Selections services are offered to anyone, even if you already hired an Interior Designer or General Contractor. A 3D Visualization Design Concept Model in each area of the project will assist in keeping the finished look you desire on track and on budget. Our goal is to make the renovation process an enjoyable experience for every homeowner we get to work with, providing "Quality & Integrity at its Finest".

DESIGN • INTERIORS • RENOVATE • REMODEL
---
GARAGE DOORS
Making your Park City property better one door at a time.Featuring quality work, affordable prices, and a local reputation for honesty, Park City Overhead Door Co is proud to be your door repair firm of choice in Park City. In addition to garage and commercial door repair, we also work on garage doors, patio doors, sliding doors, and more. In business for years, Park City Overhead Door Co knows that being successful as a door repair specialist in Park City is highly dependent on one thing - quality. As such, we strive for excellence with every door repair, maintenance, or installation service we complete. Our quality is never in question. Garage doors are a great convenience in Park City, but when they stop working it can be a major source of frustration.Whether you own a Chamberlain, Clopay, Craftsman, or other garage door, you can count on Park City Overhead Door Co to not only understand the problem but also to be able to fix it. Broken springs, faulty openers, and non-opening doors are just a few of the common garage door problems in Park City that we're well-equipped to solve.
435.647.0005 | ParkCityOverheadDoor.com | Email Direct
---