RESIDENTIAL | COMMERCIAL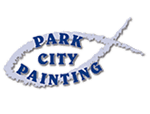 There is no doubt that our Park City neighborhoods and surrounding areas throughout Summit County feel our fair share of the harsh winter and summer months. The mix of blistering heat and thundering snow storms does a number on the paint finish on our homes and decks. Luckily, Park City Painting has the best plan in town for ensuring your homes look as beautiful as they were when you first bought them, with fresh paint and year-round maintenance. The highly trained professional painters at Park City Painting provide a variety of services for the exterior and interior of your home. These range from re-painting and staining to deck refinishing, stucco repair, power washing, siding and refinishing the front door as well. Naturally, we strive to make the inside just as miraculous as the outside. Our crews also provide interior paint services, wallpaper removal, cabinet refinishing, water damage and drywall repairs, textures, and furniture refinishing. Whether you have a project at home or for your business, Park City Painting can help.
---
RENOVATIONS
Ghigau Construction, LLC is a licensed and insured General Contractor, located in Park City, Utah and specializes in Park City, Utah residential renovations and remodels. We provide a "Design-Build Experience" to our homeowners by offering the 3D Visualization Design Concept Model, the Interior Finishes & Selections and the Renovation process all under one roof. Our 3D Visualization Design Concept Models and Interior Finishes & Selections services are offered to anyone, even if you already hired an Interior Designer or General Contractor. A 3D Visualization Design Concept Model in each area of the project will assist in keeping the finished look you desire on track and on budget. Our goal is to make the renovation process an enjoyable experience for every homeowner we get to work with, providing "Quality & Integrity at its Finest".

DESIGN • INTERIORS • RENOVATE • REMODEL
---
PAINTING PARK CITY
Clancy Painting of Park City is here to help you add new life to your home or business. From interior and exterior paint to popcorn removal and drywall repair, we can help your property get a true facelift. Whether you need a basic paint job or want to do a total transformation with drywall installation and full texture services, our team of qualified professionals is ready to get the job done. Our professional painters are focused on delivering five star quality without the five star price—keeping your project reasonable and affordable.
---
INTERIOR | EXTERIOR
Summit Painting Company offers a variety of services for residential and commercial sites including remodels, repaints, and new construction:


Exterior|Interior painting & staining
Stucco repairs and painting
Deck cleaning, repair, and staining
Concrete floor epoxy coating for basements and garages
Door,window,baseboards & trim painting or staining
435.237.2654 | SummitPaintingCompany.com | Email Direct
---
PAINTING | STAINING
Giving your home a new paint job can drastically alter the look and feel of your residence. It can add light, make areas feel more open, and raise the beauty of your property. At Old Town Painting, our painters work efficiently and carefully to ensure that your property is well taken care of. Once we're finished with your home, we know that you'll be pleased with the finished product. Some of the benefits of a new paint/stain job include:
• Protects your home against termite damage •
• Provides further protection from changing weather patterns •
• Extends the lifetime of your home's exterior siding •
• Protects your house's wood against mold and mildew •

801.509.2779 | OldTownPainting | Message Direct
---
PARK CITY PAINTER
Are you tired of your colors in your home? Or you've just built your dream house and you need the right colors that best express your personality? By the time you are done reading this, you will be convinced of the importance of hiring a professional home painter that is also your style adviser. We are a company with years of experience in house painting and commercial painting, and we are based in Park City, UT. We also provide our customers with interior painting, exterior painting services and other painting related services. One of the best things about painting your beautiful home is to give it soul and to make it a reflection of your own personality. When dealing with small, complex areas, many home painters don't know how to manage the situation. Our professionals always know what equipment and techniques to use, depending on the situation.
435.901.4743 | GlenVerrone | Message Direct
---