RENOVATIONS
Ghigau Construction, LLC is a licensed and insured General Contractor, located in Park City, Utah and specializes in Park City, Utah residential renovations and remodels. We provide a "Design-Build Experience" to our homeowners by offering the 3D Visualization Design Concept Model, the Interior Finishes & Selections and the Renovation process all under one roof. Our 3D Visualization Design Concept Models and Interior Finishes & Selections services are offered to anyone, even if you already hired an Interior Designer or General Contractor. A 3D Visualization Design Concept Model in each area of the project will assist in keeping the finished look you desire on track and on budget. Our goal is to make the renovation process an enjoyable experience for every homeowner we get to work with, providing "Quality & Integrity at its Finest".

DESIGN • INTERIORS • RENOVATE • REMODEL
---
SPAS | ENDLESS POOLS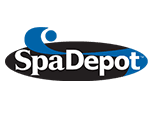 At Spa Depot, we have the best showrooms, with the largest selection of Spas, from the world's number one selling Hot Tubs – Hot Spring Spas. Spa Depot's owner, Scott Call has over 28 years of experience selling and servicing Spas, primarily in the Salt Lake City/Park City area, working with a wide variety of brands while constantly building a wealth of knowledge that's tough to match. The current Spa Depot store in Park City is over eleven years old and showcases the very best Spas available today. Now open in Salt Lake City too! We offer sales, installation, and maintenance. Everything to guarantee, "The Absolute Best Lifetime Ownership Experience." At the Spa Depot, we can handle everything related to Spa ownership from an initial consultation including a site visit, to suggesting deck and backyard designs, to solving logistics of difficult installations, to advising on simple chemical solutions and any mechanical issues.
EVERY SKI TOWN HOME SHOULD HAVE A HOT TUB!
435.649.0091 | SpaDepotUtah.com | Email Direct | Showroom Directions

---
HOT TUBS
Big Splash has been providing hot tub and pool sales & service in Park City for 20 years. Big Splash provides installs, repairs, and weekly maintenance. Our thoroughly trained technicians ensure you have a worry free experience and your spa is always ready to go. Big Splash currently has many commercial clients in the Park City and Deer Valley area. We provide spa and pool service for hotel, property management companies and hotels. We offer competitive pricing, industry leading coverage and have 14 years experience in the pool & spa service industry with our dedicated commercial service department.
Swimming Pool Maintenance • Spa Maintenance • Pool /Spa Repair Services
435.602.3311 | UtahHotTubs.com | Email Direct | Map
---
-->