DAYSCHOOL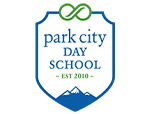 Park City Day School offers families a world-class teaching and learning community where students are prepared and inspired to lead great and giving lives. Our robust curriculum includes courses in the arts, music, physical education, foreign language, outdoor education, and a core academic program grounded in an inquiry-based approach. We are authorized to implement the International Baccalaureate Primary Years Program, and have
recently been chosen as Utah's only member in the international Round Square organization. At PCDS, we foster a culture of learning that is fun, real, and impactful; preparing students to be confident, articulate, and globally minded. Our students graduate with a strong sense of themselves, their place in their community, and with a commitment and the tools to be contributing citizens of the world.
We are proudly accredited members of the NWAIS, NAIS, and AdvancED.
---
OUR KIDS EDUCATION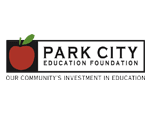 As an Education Foundation, PCEF, its board, its donors and its volunteers have great devotion for student success in our community. We believe in their potential to have significant impact in higher education, the workforce, and the world. We believe PCEF grants open doors, ignite dreams, and launch passions. And all of our efforts are strongly grounded by our mission of enhancing academic achievement.
---
INVEST IN EDUCATION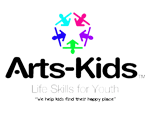 Arts-Kids use the expressive arts and group dynamics to empower all youth to build self-expression and community, along with life skills that increase communication and listening, mental and emotional health, problem solving and decision-making, and creativity.
Arts-Kids was founded in 1999 in Park City, Utah. Today Arts-Kids hosts fun, experiential learning sessions in a non-competitive space for youth ages 3-18 years of age. These sessions occur in schools, libraries, community centers and after school programs located in Park City and Salt Lake City.
Activities presented by Arts-Kids span a wide range of interest, from dance and drama to recycled art and speed stacking. Kids are exposed to different art forms while learning a critical life skills. Each Arts-Kids session is integrated with S.T.R.E.A.M activities (Science, Technology, Recreation, Engineering, Art and Math) helping to promote life long learning and discovery. At Arts-Kids we believe in helping kids find their happy place!
---
SCHOOL OF DISCOVERY
Weilenmann School of Discovery (WSD) is a public Kindergarten through Eighth Grade charter school located in Park City, Utah. Surrounded by incredible views of the mountains and local wildlife, WSD provides a unique setting for student learning and growth. We offer an innovative and expansive program, guided by the most successful proven practices in education. Our students engage with Master Teachers in a close-knit and caring community, and benefit from an enhanced curriculum that integrates visual and performing arts, outdoor education, foreign language, hands-on science, PE, and an off-campus Adventure PE program into the core curriculum. Our program builds competency in the core academic areas of Math, Science, English Language Arts, and Social Studies, and provides authentic, project-based learning experiences as a meaningful way for students to gain and apply deeper knowledge. Technology is used to complement classroom instruction, support project-based learning, and monitor individual student progress.
435.575.5411 | WSDPC.org | Email Direct | Map
---
MONTESSORI
Nestled in the valley of Park City, the Little Miner campus overlooks the Wasatch Mountain Range. The abundant outdoor playground of Summit County provides a truly inspiring learning environment. Little Miners Montessori was established in August 2001. When we first opened our doors, we were located in the basement of the Creekside Christian Fellowship Church in Park City and had 36 students enrolled with two teachers. Today, Little Miners has twelve incredible teachers guiding and educating 130 children in a beautiful building in Silver Creek Estates. There are five classrooms, a multipurpose room, a green house, an art room, an office and several playgrounds. The school is situated around a quite neighborhood surrounded by pastures of farm animals such as horses, goats and donkeys. Little Miners provides a wonderful and peaceful environment for young children from the ages of 18 months – 9 years old.
435.940.1822 | LittleMiners.org | Email Direct | Map
---