FINANCIAL PLANNING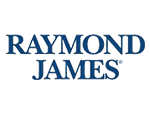 Kathleen takes a holistic approach to financial advising, offering comprehensive planning services and wealth management to address clients' short and long term needs. She works primarily with women and small business owners and aims to offer them clarity and confidence when navigating a path toward their financial goals, through personalized guidance and counsel. Before entering the financial services industry, Kathleen had a successful real estate business. However, following the economic challenges of 2009, she experienced and financial setback that would reshape her relationship with money and set her on a new course toward a career as a financial advisor. She now finds great fulfillment in utilizing her firsthand experience to help individuals clarify their own financial view and navigate periods of transition. Prior to joining Raymond James, Kathleen was a financial advisor with Edward Jones Investments. When she is not in the office, Kathleen further dedicates her time and expertise volunteering with Habitat for Humanity as the host of a financial workshop series for women in her community. She also volunteers at the Peace House (a shelter for victims of domestic abuse) and coach's women on how to tackle their financial challenges and needs. Originally from Redding, Connecticut, Kathleen lives in Park City, Utah with her husband Tim and son Oliver.
---
FINANCIAL PLANNING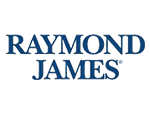 Greg lived in St. Petersburg from 1965 until June of 2010 when he relocated to Park City, Utah. Greg and his wife of more than 40 years, Jerrie, have one daughter, Staci, a granddaughter, Bailee, and a grandson, Chance. For more than 25 years, Greg was in the retail hardware business, specifically as an owner/operator of five Ace Hardware stores in Pinellas County, Florida. After a short retirement, Greg was hired by Raymond James & Associates, Inc. as a Financial Advisor. Greg was promoted to Branch Manager and Vice President of Investments at the St. Petersburg, Florida Carillon Parkway branch. He has now returned to full-time production and, in March of 2010, transitioned from Raymond James & Associates, Inc. to the independent arm of Raymond James as a Registered Principal with Raymond James Financial Services in Park City, Utah. Greg's higher education began at St. Petersburg Junior College, and most recently he participated in the Program for Experienced Learners (PEL) at Eckerd College. Greg also spent two years studying financial planning at the College for Financial Planning in Denver, Colo. Greg was accepted into the Academy of Senior Professionals at Eckerd College (ASPEC) which brings together people who are or who have been recognized leaders in their vocational life and in community service. Greg's years of business experience in the private sector, training in financial planning and knowledge of professional money managers, provide him with a level of sophistication in the financial services arena. Greg's strong Christian faith is the foundation for a practice built upon Biblical principles.
---
FINANCIAL ADVISOR
Our wealth management practice primarily works with successful professionals, business owners and executives, who are retired or are approaching retirement, many of whom aspire for a "work optional lifestyle". My team is passionate about helping our clients accumulate their wealth, organize their wealth, grow their wealth, protect their wealth, and transfer their wealth to the next generation or to causes that give purpose to their lives. We do what we do so that our clients can spend their time pursuing their passions.
435.615.2009 | EdwardJones.com | Email Direct | Map
---