SILVER JEWELRY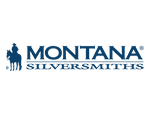 A Special Destination - The Montana Silversmiths Brand Store in Park City, Utah is a unique boutique selling Montana Silversmiths products direct from the factory - everything from Western style belt buckles and jewelry to special custom orders. --- Montana Silversmiths has focused on creating western buckles and jewelry of exquisite design for over 40 years. Located in Columbus, Montana, nestled on the banks of the Yellowstone River, our designers live and work in the heart of Montana's Big Sky country where the silhouette of a horse and the rugged peaks of the Beartooth Mountains are always in sight. In Big Sky country, it's easy to capture the spirit and drama of the Old West and engrave it in silver.
---
MAINSTREET JEWELER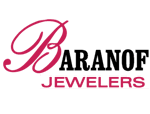 With nearly 20 years of creating dazzling designs, Baranof has become known for their custom designed line of jewelry. Baranof's Tanzanite and Diamonds collection pairs "One of nature's rarest gems" from the foothills of Mt. Kilimanjaro, East Africa and sparkling diamonds to create a tantalizing combination that looks striking under any light or paired with nearly any elegant attire.
Making your shopping experience personal and private, you can make your jewelry selection at Baranof Jewelers surrounded by pleasing pieces in a private Design Consultation room.
---
JEWELRY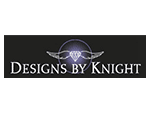 Designs By Knight is a Fine Jewelry Boutique featuring custom, unique, classic jewelry and glass artwork. Jewelry here is designed for active people seeking quality jewelry in sterling silver, 18 karat gold, and platinum. We love creating bridal pieces from hand picked stones into unique jewelry to empower you on your wedding day. We recycle unwanted pieces into new custom items. We also specialize in one-of-a-kind estate pieces collected from world travel. There is a graduate gemologist in house. Designs By Knight is located in Prospector Square near the new Kimball Art Center. Visit and experience beautiful, one-of-a-kind jewelry and designs.
---