FENCES | TRAINING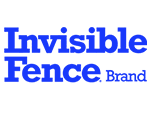 At Invisible Fence® Brand, we're not just passionate about technology. We're passionate about pets. That's why you'll find traditional, tried-and-true solutions, as well as innovations that are (literally) out of this world. They all work together not just to improve the way you live with your pet, but also to change it — for good. Invisible Fence systems are designed to work together—simply and seamlessly. With the same Computer Collar® Receiver, your pet can have safe yard boundaries, access our secure pet door, and learn better behaviors both indoors and out. Plus, all Invisible Fence systems include professional installation and expert pet training. So, whether your pet is the outdoorsy type, a couch potato, or somewhere in between, Invisible Fence has solutions to match. The Boundary Plus® containment technology solution was engineered to maximize yard space for pets on small properties where traditional pet containment systems are not an option. This containment solution prevents any "break-out" where a pet might run beyond the signal's reach. That means there's no chance for them to escape, and no need for you to worry.
---
DOG TRAINING
I began training dogs almost 20 years ago. I started as an official positive reinforcement trainer at the beginning of 2013 and later started Three Little Pits Pawsitive Dog Training, named after my three adorable pit bulls. Along with a few private clients, I began volunteering with two local rescue organizations, Friends of Animals and Paws For Life, and would work with dogs that had behavioral issues in order to get them to the point in which they could be adopted. My pitbull Tacoma and I were members of Therapy Animals of Utah for four years. We started the Best Friends' I Read to Animals program at our local library, so I love to work with people who are interested in training their dog to be a therapy dog. I have also trained service dogs for autistic children and adults with disabilities. Through Nuzzles & Co Pet Rescue and Adoption I offer puppy classes where basic obedience and manners are taught, as well as how to have a positive experience while visiting the vet. Early socialization and play with other puppies are emphasized in puppy classes. Nuzzles & Co also offers a variety of classes for adult dogs.
435.640.3143 | ThreeLittlePits.com | Email Direct
---
DOG FENCES
Owners Wade & Julie McCormick have been working with DogWatch of Utah for the past 14 years and have installed over 4500 fences. They have trained more than 3000 dogs and dozens of cats on the fence. They service all counties of Utah. The staff of DogWatch® includes seasoned installers, dog trainers and handlers as well as dog breeders. DogWatch works with all pet professionals including veterinarians and trainers who own and recommend the DogWatch system. DogWatch, Inc. is an international company with dealers throughout the world. DogWatch of Utah has won multiple Sales Achievement awards, and was recognized as one of the top ten DogWatch dealers worldwide in 2013. Service Area: We provide services to customers in the Utah area, including the towns and cities of Sandy, Salt Lake City, Draper, Provo, Ogden, Heber, Midway, Murray and the rest of Northern Utah.
435.657.2883 | DogWatchofUtah.com | Email Direct
---
DOG TRAINING
Throughout her lifetime, Sonja has built partnerships with dogs. From puppies to adult dogs, docile to aggressive dogs, Sonja uses a science-based and customized approach to meet the needs of each client. She has the training techniques, depth of knowledge, and experience to successfully shape your dog's behavior through understanding, clear communication, positive motivation, and productive engagement. Her training methods are proven through 25 years of training, competition, certification, and real-life search and rescue/recovery deployments. Let Sonja show you how to maximize your dog's potential and guide your dog to becoming a balanced and fully integrated member of the family.
435.640.2002 | SonjasDogTraining.com | Email Direct
---
PET BOARDING
When you and your furry friend come to Premier Pet Lodge, you become part of our family. We have a passion for animals and deep understanding of quality pet care. We provide superior Dog Boarding, Cat Boarding, Dog Daycare and Enrichment, Bathing and Grooming services, Training, and Concierge / Transportation.
435.783.3912 | PremierPetLodgeUtah.com | Map
---