LIFESTYLE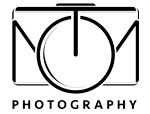 I quickly learned I'm not just a photographer... I'm a teller of tales. The camera is my medium to share stories. I'm honored to be welcomed into the most amazing lives and important moments in time, and to be trusted with documenting the stories that unfold in front of my eyes. I love the feeling of capturing treasured memories that my clients can look back on for a lifetime.

The equipment I use is comprised of top-of-the-line camera bodies, lenses, lighting, and more. But that's only part of the equation. I have an eye for the details, love to get creative, and thoroughly enjoy working with clients: getting to know their unique story and what they want out of their photo shoot. From weddings to landscapes; family portraits to food. If I'm behind the lens, the world is right.
---
FAMILY
DakotaJean Photography is dedicated to providing Beautiful Photographs, no matter what the occasion, that will give you a lifetime of wonderful and joyous memories at fair prices. We Believe that everyone deserves to have precious moments in life captured through a camera lens that will create timeless moments for you to revisit. Though we specialize in outdoor photography, we are not limited to it and do a wide variety of different occasions and locations.

Contact us and Book a family session by Dec. 18TH and receive a FREE PHOTO BOOK!
---