14aug(aug 14)8:00 pm18(aug 18)6:00 pmBarefoot in the ParkEgyptian Theatre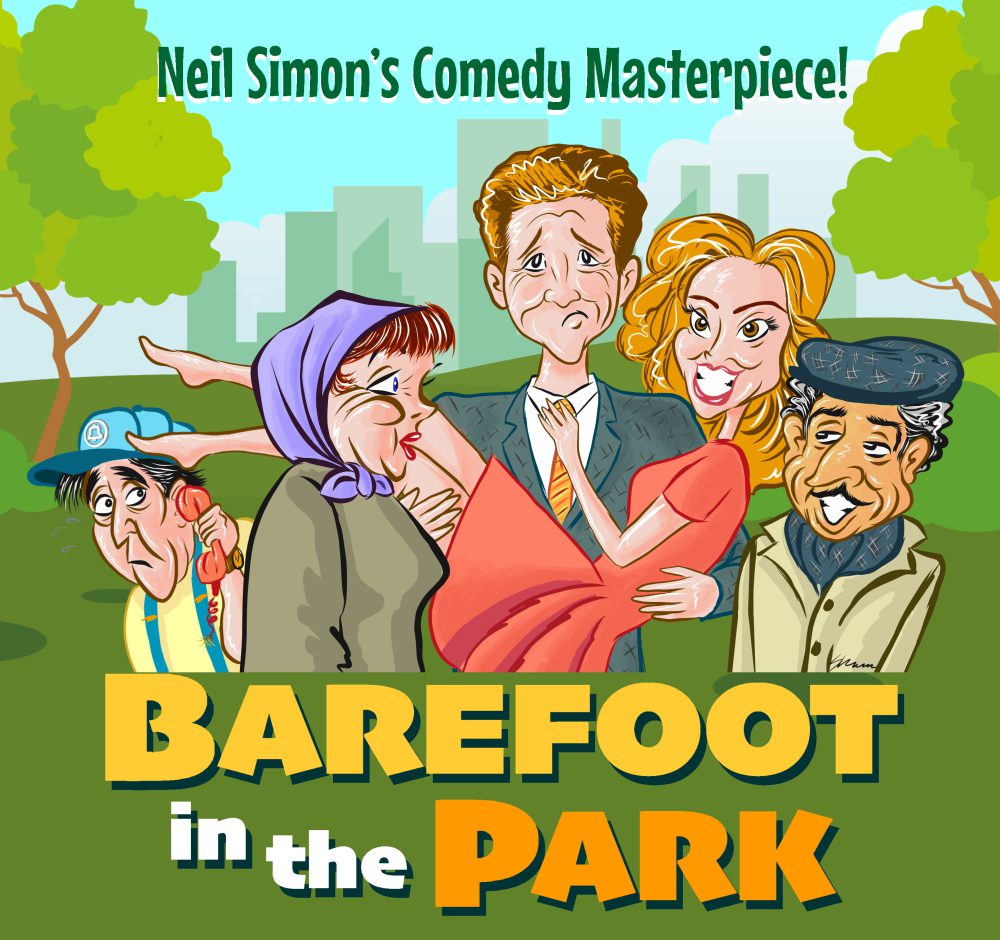 Event Details

In Barefoot in the Park, newlyweds Corie and Paul Bratter have completed their six-day honeymoon and are moving into their first apartment. Corie is romantic, impulsive, and enthusiastic, while her husband is a proper, careful, even "stuffy" young attorney who is more concerned with his budding legal career than he is with helping to build their love nest and perpetuating the honeymoon atmosphere. Soon Corie and Paul quarrel, Paul questioning Corie's judgment and Corie questioning Paul's sense of romance and adventure. Complicating their discord is Corie's attempt to enliven the life of her widowed mother, Ethel. Against Paul's advice, Corie tricks her mother into a blind date with their eccentric neighbor, Victor Velasco, who skis, climbs mountains, and is known as "The Bluebeard of 48th Street.

By the end of act 2, the question of the blind date has precipitated such a conflict between Corie and Paul that they agree to divorce, and in act 3, they fight over the settlement before Paul stalks out. Ethel and Velasco, however, reveal that they have found romance. Ethel has rediscovered her vitality, while Velasco has decided that he must act his age and settle down. After the new lovers depart, Paul returns, outrageously drunk, having walked barefoot in the park in the middle of winter to prove that he is not a "fuddy-duddy." The newlyweds are reconciled and promise to live happily ever after.
Time

14 (Wednesday) 8:00 pm - 18 (Sunday) 6:00 pm
Location

Egyptian Theatre

328 Main Street, Park City
Organizer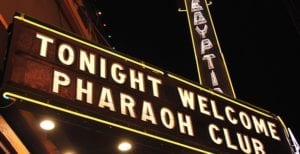 Egyptian Theatre CompanyLive theatrical performances have long been a centerpiece of Park City's culture. In the late 1800's, the ornate Park City Opera House was located near our current site. On a warm June night in 1898, fire roared downhill from the American Hotel and quickly consumed most of the town, including the Opera House. In a Determined effort to restore live theatre to the town, the Dewey Theatre soon opened its doors in 1899 on the site of what is now the Egyptian Theatre. The Dewey remained a popular cultural center until its roof collapsed under a record-breaking snowload in 1916. In 1922 new construction began on the site of the old Dewey Theatre. Influenced by the recent discovery of King Tut's tomb, The Egyptian Theatre opened on Christmas Day, 1926. Supervised by an Egyptologist, The Egyptian Theatre was adorned with lotus leaf motifs, scarabs, hieroglyphics and symbols of life and happiness. Park City was once again flush with a first class showplace, this time for films and live performances. The Theatre operated as a community gathering place from that day forward. The Theatre changed names multiple times, and had minor modifications made each time. The Theatre continued to anchor live performances and film screenings on historic main street. With the rebirth of Park City as a ski and resort town in the 1960's, an increasing population of locals and tourists came to town. The Egyptian - then known as The Silver Wheel Theatre - continued to present live theatre and film, old fashioned "meller dramas" were the most consistent fare. By 1978 the building's architectural integrity was again threatened. Preservation of its distinctive Egyptian features was necessary. Through much local effort, fundraising, and the presence and support of Mrs. Fields Cookies Headquarters, the building was refurbished and became home to Park City Performances in 1981. Live theatre and performances of all genres were again presented on the boards of the theatre. That same year, The US Film and Video Festival - later renamed The Sundance Film Festival moved to Park City with The Egyptian Theatre as the original home. In the mid 1990's, the building was in need of major repair and renovation. Save Our Stage Foundation was formed by a few community-minded individuals who raised funds for a major facelift to restore the building to its former glory. Today, the Mary G. Steiner Egyptian Theatre hosts a variety of theatre, comedy, musical acts, special events, community functions and more. The Egyptian Theatre continues to function as a landmark venue on Park City's Main Street while retaining the distinctive flavor of years gone by, much like Park City itself.(435) 649-9371 BoxOffice@ParkCityShows.com