22sep11:00 amBig Blue OxPark Silly Sunday Market
Event Details

Big Blue Ox is an explosive funk juggernaut from Salt Lake City, Utah. Throwing down head bangin' grooves and blistering horn lines, this band is sure to elevate the mind and move the booty. Big Blue Ox recently released their self-titled EP, featuring some of the group's most groundbreaking work.

The band's core members, George Simon, Mason Peterson, and Wachira Waigwa-Stone, founded the first incarnation of Big Blue Ox while attending the School of Music at the University of Utah in 2009. After a hiatus, the band reformed in 2015 with an all-star lineup, including a 3-part horn section, analog synthesizers, and world percussion. Be sure to catch Big Blue Ox at a festival or venue near you and stay tuned for full album release dropping next year.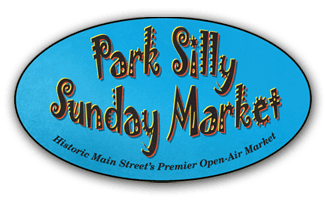 Location

Historic Park City Main Street

700 Main Street, Park City
Organizer

Mountain Town MusicWe present a bouillabaisse of music to stimulate the sense of groove for music lovers, life lovers & everybody in between. We believe in the power of music and are creating one community under a groove with every show that we program —whether it be at a rodeo ground in Peoa, Main Street in Coalville or in the mountains of Park City. In 2018, with our community partners, we programmed 379 shows, reached just over 350,000 people of all ages, provided workshops for over 1,000 Summit County students and gave back 3.3 million dollars to our community. The majority of our shows are free and we encourage dancing, singing and the joyful celebration of music. We program over 300 community concerts each year. We produce outreach programs in local schools and educational concerts at Deer Valley for students K-12. We promote email and on air broadcasting to promote ALL live music in Summit County. We provide web and grass roots-based networking platforms for musicians and live music entities. We partner with other non-profits to reach common, community-driven goals and objectives. Mountain Town Stages dba Mountain Town Music is a 501(c)(3) not-for-profit organization.435-901-7664 MountainTownMusic@gmail.com