25aug2:00 pmGhostownePark Silly Sunday Market
Event Details

Formed in 1999 by singer/songwriter Steven Wells, Ghostowne weaves Country-Twang, Southern Rock, Roots-Rock and Americana into a unique, new and original package. A sound derivative of blue-collar life.

The songs drip with tequila sweat, and through the timber of Steven's voice, Allen's solid bass tones, Joey's searing guitars and Jeff's persevering backbeats, lies a quality of emotional extremes relative to peering out a window on a cross-country road trip and seeing different faces all sharing a similar personal struggle.

2011 will brings yet another chapter in the band's history. The band will be Teaming up once again with producer/engineer Matt Winegar (Primus, Slider, Simple Plan. Sparta, Royal Bliss, Geffen, A&M, Interscope) for their 6th full length effort, "Rehab."

Prior Ghostowne releases such as After The Rain, This Is The Place, Dry County & Dust 'n Bones, American Twang plus numerous compilation appearances show just how diverse this band can be.

Ghostowne has built a devoted following as a result of a relentless work ethic, devil-may-care attitude and performing, performing, performing. GHOSTOWNE in short are a bunch of restless rebel rousers, always pushing the boundaries of country & rock.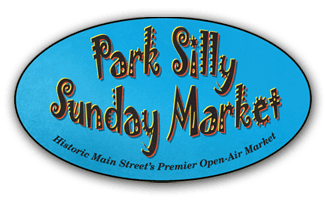 Location

Historic Park City Main Street

700 Main Street, Park City
Organizer

Mountain Town MusicWe present a bouillabaisse of music to stimulate the sense of groove for music lovers, life lovers & everybody in between. We believe in the power of music and are creating one community under a groove with every show that we program —whether it be at a rodeo ground in Peoa, Main Street in Coalville or in the mountains of Park City. In 2018, with our community partners, we programmed 379 shows, reached just over 350,000 people of all ages, provided workshops for over 1,000 Summit County students and gave back 3.3 million dollars to our community. The majority of our shows are free and we encourage dancing, singing and the joyful celebration of music. We program over 300 community concerts each year. We produce outreach programs in local schools and educational concerts at Deer Valley for students K-12. We promote email and on air broadcasting to promote ALL live music in Summit County. We provide web and grass roots-based networking platforms for musicians and live music entities. We partner with other non-profits to reach common, community-driven goals and objectives. Mountain Town Stages dba Mountain Town Music is a 501(c)(3) not-for-profit organization.435-901-7664 MountainTownMusic@gmail.com