08sep10:30 am11:30 amHorse Meditation CircleRhodes valley Outfitters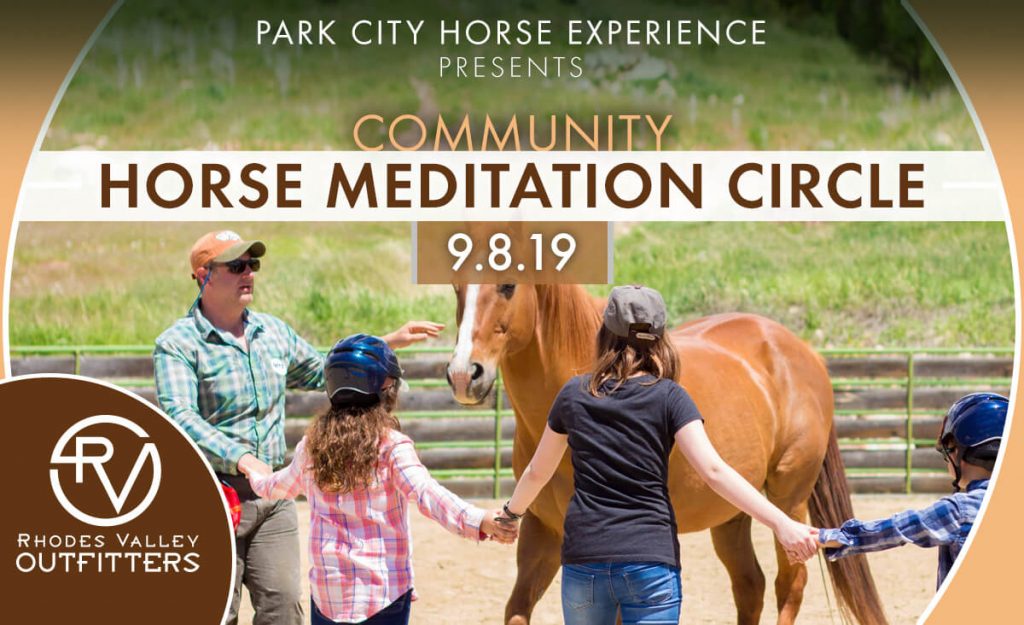 Event Details

Tap into your inner stillness during our Horse Meditation Circle to open to your wisdom and intuition. We will explore embodied presence surrounded by a herd of horses which presence can transport us to the place of pure potentiality within. Horses, by their very nature, touch our spirits with their beauty, freedom, courage, power and heart.

Participants can expect to discover a refreshingly new relationship between horse and human, where the horse becomes a teacher and facilitator. The kinds of activities and methods in which the activities are completed, result in metaphors for reflection, contemplation, and discussion.

Participants of "Community Horse Meditation Circle" will be given a 20% Off Coupon to use at State Road Tavern & Restaurant.
Organizer

Rhodes Valley OutfittersLet Us Take You On Your Next Adventure. Located on High Star Ranch, Rhodes Valley Outfitters partners with the DeJoria Center to give guests one-of-a-kind adventure opportunities all year round. Here at the ranch, we want to provide a stress-free and unique adventure, and we strive to set and maintain that high standard for all of our clients. Whether you come to the ranch to enjoy a trail ride for an hour, the day, or to book a hunt, you will see some spectacular views and be surrounded by some of the most amazing country that nature has to offer. Our Wranglers can also accompany you on an unforgettable wagon or sleigh ride around the High Star Ranch. Our hunting guides are some of the best in the business at hunting with hounds or spotting big game, and they will make your hunting experience one you will not soon forget.435.783.3113 social@rhodesvalleyoutfitters.com