06jun9:00 am5:00 pmPoker Ride 2020Rhodes Valley Outfitters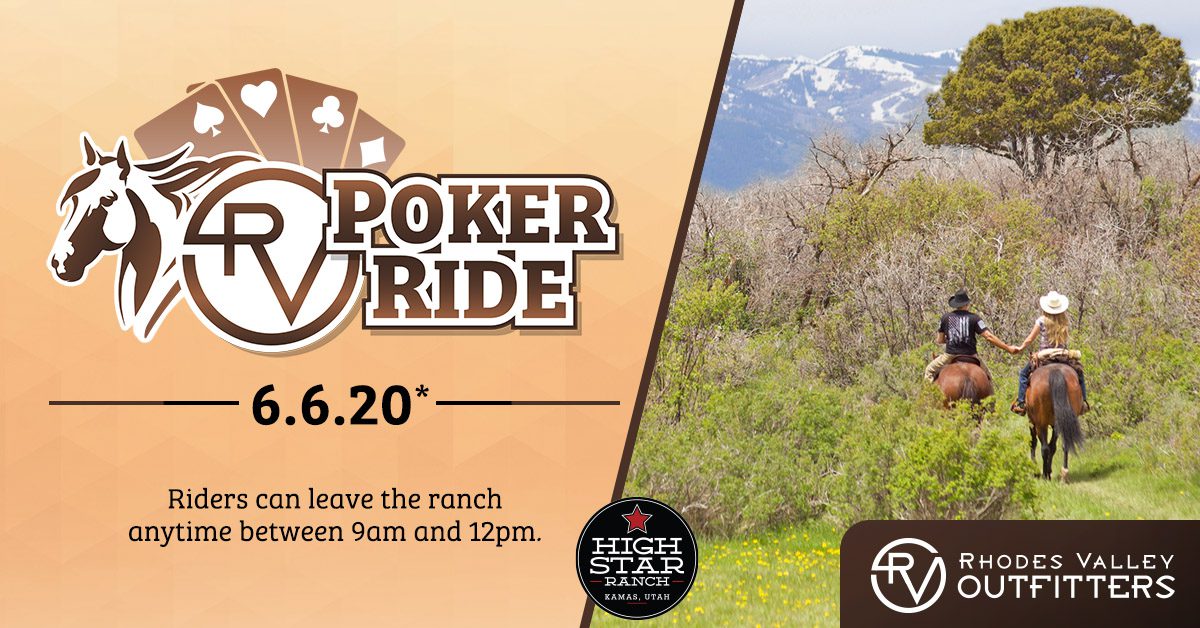 Event Details

Rhodes Valley Outfitters is back in the saddle again! The 4th Annual Poker Ride is tentatively scheduled for Saturday, June 6, 2020. We are optimistic that by everyone doing their part to minimize the spread of COVID-19, we will be able to get back to doing the things we love with the people we love! We will continue to follow CDC and the State Government's recommendations and requirements and will reschedule this event if needed. Check out our website for more information. Registration will open as soon as we can be sure!

Registration Has Been Postponed
*NOTE: This event date is tentative on the status of the community COVID19 quarantine. Stay tuned for any potential changes to this date.
Organizer

Rhodes Valley OutfittersLet Us Take You On Your Next Adventure. Located on High Star Ranch, Rhodes Valley Outfitters partners with the DeJoria Center to give guests one-of-a-kind adventure opportunities all year round. Here at the ranch, we want to provide a stress-free and unique adventure, and we strive to set and maintain that high standard for all of our clients. Whether you come to the ranch to enjoy a trail ride for an hour, the day, or to book a hunt, you will see some spectacular views and be surrounded by some of the most amazing country that nature has to offer. Our Wranglers can also accompany you on an unforgettable wagon or sleigh ride around the High Star Ranch. Our hunting guides are some of the best in the business at hunting with hounds or spotting big game, and they will make your hunting experience one you will not soon forget.435.783.3113 social@rhodesvalleyoutfitters.com