17aug6:00 pm7:30 pmThe Honey HoundsCanyons Summer Concert Series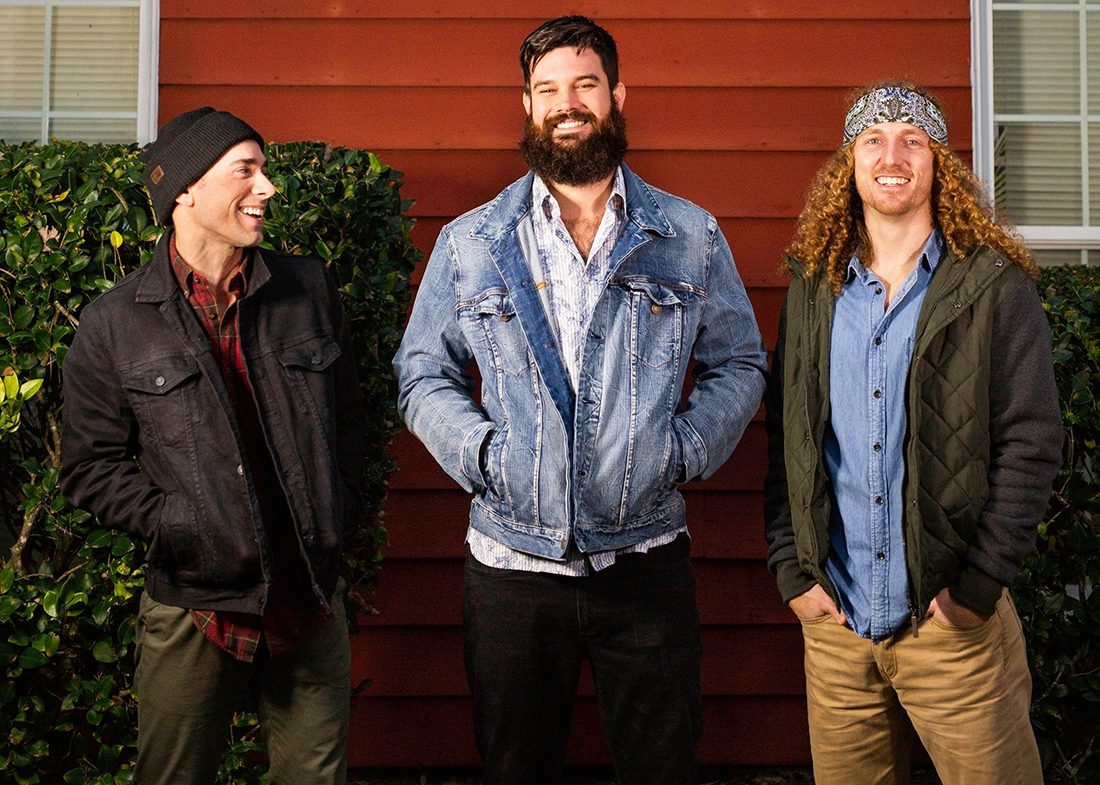 Event Details

Nicholas Izzard – Guitar/Vocals
Tyler Watts – Drums
Nathan Ranew – Bass

In 2012, Izzard was a college dropout living in Orlando, pursuing music full time. The release of the debut single "Hole in One" solidified him as an authentic indie-blues artist, earning a loyal underground following. He continued to study the roots of blues and soul music, reinventing his style and reemerging as N.W. Izzard.

In 2015, N.W. reconnected with hometown friend Tyler Watts, who was on the tail end of producing an adventure travel documentary, where Izzard was a featured artist on the soundtrack. Sharing a common vision, they began exchanging original songs and ideas while listening to their favorite blues records. In a few days time, songs like Howlin' Out, Sun's Gonna Shine and Down to Ride were born. Izzard introduced Watts to the art of busking, performing in the streets of North Central Florida before moving aboard Tyler's 46' sailboat and relocating to the Florida Keys. The duo spent the remainder of 2015 writing songs, playing the streets and refining their sound.

During that time, another childhood friend Nathan Ranew saw the N.W. Izzard duo performing at a music festival and convinced the boys to move to Jax Beach, where there was more opportunities for original music. In 2016, they "hit the ground running" earning residencies at Lynch's Irish Pub and other local venues, playing memorable performances at the infamous Freebird Live and continuing to build their cult-like following. Upon the release of their debut album "No Sleep", the band was evolving from a 2 piece into a power trio as Nate transitioned from manger to bass player, and from local stand outs to regional touring artists. The new addition brought forward a new sound and subsequently a new name, The Honey Hounds were born.

Following the 2017 release of their EP "Midnight Magic", the Honey Hounds continue to reenergize western music, embodying the rock n roll lifestyle while embracing the roots of soul and funk. Balancing between righteousness and the mysticism that surrounds the blues culture, they've come to represent the resurgence of a genre and the voice of a generation.

Currently the boys are touring and playing festivals though out the U.S. and preparing to record their next album.
Organizer

Canyons Village Management Association, Inc.From July 6th through August 29th, join us in Canyons Village at Park City for free weekly concerts featuring an array of musical acts from across the country. We'll be hosting free concerts each Thursday* and Saturday* evening at 6:00 p.m. on the Canyons Village stage. Please join us for an evening of music, family-friendly activities and fresh mountain air! Blankets and picnics are welcome, however no dogs are allowed. Please consider alternative transportation via carpooling, public transportation or use the Summit County/Park City e-bike share program. Thank you to Mountain Town Music for the concert production.435.655.2580