CASUAL DINING
---
KITCHEN & BAKERY
Element Kitchen & Bakery is a full service cafe offering house made, delicious grab & go gourmet items, bakery goods, meal kits, take out & party platters to meet your every need. Our chef created, locally sourced organic meals and bakery items will keep you coming back for more. If you are gluten-free, paleo, or have other dietary restrictions, we have options for you too. Come in & see us, call ahead or place your order online. We have endless options for you and your guest. Our options you see on our site are just the beginning. We are your culinary concierge.
---
VEGAN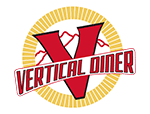 Vertical Diner is all about "Great Food Great People!!!" We serve breakfast all day, vegetarian comfort food made with wholesome ingredients. Vertical Diner serves about 30% of the menu organic ingredients. We are so excited to serve our guests and create a memorable dining experience that draws nostalgia from the past mixed with modern culinary traditions. We want to serve you!!! We only will take a reservation for groups of 8 or more We appreciate any advance notice for large parties as we want to serve your group in the best way possible with the best cuisine possible. Vertical Diner is excited to serve your group! Vertical Diner coordinates outside catering with Sage's Cafe and Cali's Natural Foods to create brilliant, spectacular events like delicate weddings and on-site educational private chef events. We love to prepare healthy foods!
---
PIZZA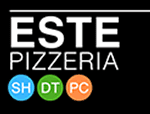 We are a local, family owned and operated New York Style Pizzeria. We take pride in serving delicious New York style pizza in a casual, friendly dining atmosphere. Our menu items are created using fresh, high quality ingredients. We put love into everything we serve- homemade and handtossed dough, high quality vegetables chopped daily, homemade sauces and vegan items. We know you will be able to taste the difference. We have limited oven capacity so please be aware that wait times may be long during peak hours. We do our best to keep up with demand but please be patient; good pizza takes time. We appreciate your understanding.
We look forward to serving our Park City community the Best NY Style Pizza around.
Cheers!
---
BURGER BAR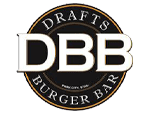 Best of State® Award-winning Drafts is an elegant-yet-comfortable gastropub featuring more than 50 beers from around the world, including 20 beers readily on tap. Drafts also serves hand-crafted burgers, delicious wings and delectable sides with spectacular slope-side views of the Park City Resort. In addition, Drafts features an assortment of innovative handspun milkshakes.
If you want something other than beer, you can select from an extensive wine list, or try one of the specialty cocktails from a fully-stocked bar. Drafts is both elegant and comfortable, with 10 flat-screen HDTVs, a wraparound deck open in every season and a service team that delivers a memorable dining experience.