COFFEE | DESSERTS
---
COFFEE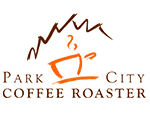 Our coffees come from the finest coffee farms in the world. We seek out premium farmers & listen to their firsthand accounts and experiences within the industry. Their stories motivate us to purchase our green coffees from USDA organic and Fair Trade certified farms. Park City Coffee Roaster is a small batch roaster, roasting 20 -25lbs at a time. We roast our great beans to the handcrafted traditions set forth by the Roasters Guild of America. This allows for the coffee to be given the special attention it deserves after so much work has been put into the growing, harvesting and selection process. Our small batch roasting gives each coffee roast its own characteristics. Our company is owned and operated by twin brothers, Ray and Rob Hibl. We have been perfecting our handcrafted roasting technique since 1997. Our coffee is roasted right here in Park City, Utah amongst all the great views our city has to offer. The landscape of ski resorts, mining tunnels, endless biking trails & fresh mountain air contributes to the character of our coffee. Our locals have become so enthralled with our coffees that several patrons visit our roasting facility each day. They say they come for the smells and aromas but we know its' our personalities they enjoy. Our coffee is the freshest in town. You can taste the freshness in every cup of Park City Coffee. And why not with the best snow, best trails, best mountain town, have the best coffee?
435.647.9097 | PCRoasters.com | Email Direct | Shop Online | Map

---
CATERING
Duke's Eats is a local Park City meal prep and catering business that focuses on healthy food and includes all types of diets. Most of the food that we offer is 100% organic. We offer a lot of keto, paleo, gluten free, whole 30 and vegan options. A menu is sent out a week before pick up on Sundays just by Park City High School and clients order by text, phone, instagram or email. I, Olivia, the chef am currently in Culinary and Pastry school at Park City Culinary Institute and am using what I have learned to make the meals better and cheaper. Duke's Eats specializes in homemade pastas, breads, soups and keto desserts.Some of our signature dishes are cream of mushroom soup, homemade raviolis, French bread, keto strawberry shortcake, homemade pizza and many more. Duke's takes full orders for desserts and family meals daily and limited private chef events. We are currently working on offering pasta and bread making classes. We delivery almost anywhere, delivery charge is based on your location. Think of us next time you want some organic gourmet meals with out cooking for hours and a big clean up!
---
HEALTHY TREATS | DESSERTS
Park City Desserts believes you don't have to sacrifice yummy for healthy. Launched in 2018, the new Park City company crafted a line of healthy desserts and breakfast that are raw, vegan, organic, and gluten-free. Park City Desserts offers healthy dessert and even savory vegan/GF catering for parties, events, vacation home delivery, and corporate gifts. We have now opened our corporate services for private lunches and specialty events. Some of our current favorites are raw tarts in lemon, fudge and coconut cream; chokladbollar, strawberry or mango mousse, raw chocolate truffles. Custom orders welcomed, with convenient pick up at our kitchen in Oil and Vinegar Junction. Delivery and full service catering are an option as well.
435.922.0059 | ParkCityDesserts.com | Email Direct | Map Link
---
PERSONAL CHEF | CATERING
Sweet + Salty is a personal chef and catering business dedicated to preparing the fresh food you crave so you do not have to worry about shopping and preparing it yourself.
Whether it is for a dinner party, ski trip, corporate retreat, family reunion, special event, or your everyday meals, we can accommodate you. Our menu specialties range from classic American comfort food, to Italian, French, Indian, Thai, Sushi, Raw/Vegan and more. Whatever the style of cuisine, we will always source the finest quality ingredients and prepare it all with finesse for an experience to remember.

Serving Greater Salt Lake and Park City
801.300.1352 | SweetandSaltySLC.com | Email Us
---