ITALIAN RESTAURANTS
---
ITALIAN DISHES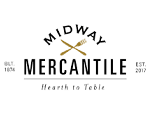 Our Story Begins in 1874......when the Bonner brothers built this structure, the Midway Mercantile. They helped keep the Heber Valley fed and supplied for decades to come. And now, over 140 years later, the Platt family continues this proud tradition, not as a store but as a wonderful, neighborhood restaurant! "We hope to keep you well-fed with fabulous food, and well-supplied with good humor. Come and gather around our hearth." -Chef John Platt. Just down the road in Midway find a tasty blend of history and modern swank. In a charming brick building from the 1870's, refurbished but with all the best history intact, swells casual fine dining ranging from fresh fish and steaks to hearty, friendly pub fare. Perfect after a day of outdoor adventures, or for an upscale night out with fine wine and superb food. Chef John Platt, who comes from his former home of Seattle where he owned and chef 'd his restaurant for 17 years, brings his urban background and marries it with Midway's mountain charm. Their stone hearth oven means everything from cassoulet and crispy duck leg to pizzas and roasted fresh fish. John is particularly proud of his connection with the local shepherds at Olson Lamb who provide the best of Utah's bounty. Open for lunch and dinner weekdays, brunch and dinner weekends. Full bar available, and a connected sports pub for all ages with TV's for those who need their sports fix! Private Dining Rooms for groups of 12 to 60.
---
PIZZA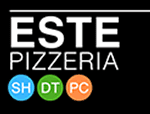 We are a local, family owned and operated New York Style Pizzeria. We take pride in serving delicious New York style pizza in a casual, friendly dining atmosphere. Our menu items are created using fresh, high quality ingredients. We put love into everything we serve- homemade and handtossed dough, high quality vegetables chopped daily, homemade sauces and vegan items. We know you will be able to taste the difference. We have limited oven capacity so please be aware that wait times may be long during peak hours. We do our best to keep up with demand but please be patient; good pizza takes time. We appreciate your understanding.
We look forward to serving our Park City community the Best NY Style Pizza around.
Cheers!