EVENT CATERING
Eat the Art. Over 29 years of nourishing guests with fiercely fresh menus and elevated experiences! Be a guest at your own event! Start planning today!

Meet us at our new tasting room right on Main Street, Park City! Call 435-649-7503 for appointment.

"A million thanks to you and your team for helping us create such a wonderful experience for our visitors. The table settings were gorgeous, the food delicious, and service exceptional!"
-Kelly and Lori H.

A heartfelt thanks for voting us Park City's Best Caterer!
435.649.7503 | DTYTEvents.com | Email Us

---
CATERING
Duke's Eats is a local Park City meal prep and catering business that focuses on healthy food and includes all types of diets. Most of the food that we offer is 100% organic. We offer a lot of keto, paleo, gluten free, whole 30 and vegan options. A menu is sent out a week before pick up on Sundays just by Park City High School and clients order by text, phone, instagram or email. I, Olivia, the chef am currently in Culinary and Pastry school at Park City Culinary Institute and am using what I have learned to make the meals better and cheaper. Duke's Eats specializes in homemade pastas, breads, soups and keto desserts.Some of our signature dishes are cream of mushroom soup, homemade raviolis, French bread, keto strawberry shortcake, homemade pizza and many more. Duke's takes full orders for desserts and family meals daily and limited private chef events. We are currently working on offering pasta and bread making classes. We delivery almost anywhere, delivery charge is based on your location. Think of us next time you want some organic gourmet meals with out cooking for hours and a big clean up!
---
EVENT PLANNING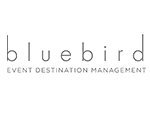 At Bluebird Event Destination Management, we craft each event uniquely for each client. Our artfully presented events are customized to meet your vision, style and budget. Intimate dinner parties, indulgent wine-tastings, dignified gala affairs, successful fundraisers, opulent birthday celebrations, elaborate feasts, dazzling performances, golf events, lavish cocktail parties, we have done it all. Our versatility is among our strongest assets. From chic to casual, formal to down home, extravagant to reserved, modern to traditional, our designers will collaborate with you to create the quintessential look for your event.
---
CATERING & BAKERY
In 2009, twenty-one years of culinary experience created what is known as Savoury Kitchen. Chef Joseph Saladyga possesses a passion for handcrafted foods and provisions that follow the seasons. While New England cuisine provides a background, local and seasonal foods are the inspiration for Savoury Kitchen. No matter the occasion – drop-off suppers for a week of easy eating or a nine-course plated dinner party – our craftsmanship and creativity produce memorable meals and celebrations. Savoury Kitchen promises to bring the freshest of local ingredients and the highest quality products to your table. We are also committed to reducing our environmental impact through composting, recycling and lowering our energy consumption. We offer sample menus and ideas for all budgets and every size party. Let us introduce you to the best new place to eat in town - your place.
---
PERSONAL CHEF | CATERING
Sweet + Salty is a personal chef and catering business dedicated to preparing the fresh food you crave so you do not have to worry about shopping and preparing it yourself.
Whether it is for a dinner party, ski trip, corporate retreat, family reunion, special event, or your everyday meals, we can accommodate you. Our menu specialties range from classic American comfort food, to Italian, French, Indian, Thai, Sushi, Raw/Vegan and more. Whatever the style of cuisine, we will always source the finest quality ingredients and prepare it all with finesse for an experience to remember.


Serving Greater Salt Lake and Park City
---
ELITE PRIVATE CHEF | CATERING
We at Park City Elite Private Chefs & Mixology offer premium in-home food and beverage services. Owner and Executive Chef Dalton Campbell has set out to share his burning passion and love of fantastic food and extravagant beverages with you, you're family, and you're friends. With an extensive background in the food and beverage industry and 14 years of professional experience he has put together an elite team of independent personal chefs, restaurant chefs, bartenders, and servers to make your next event an absolute success. We pride ourselves with providing the best quality food and service available. We service Summit, Wasatch, and Salt Lake County. We offer full service in-home food and beverage services; catering to breakfast, lunch, and dinner needs, heavy hors d'oeurve cocktail party receptions, special occasion gatherings, themed events, and always take special requests for unique events. Always feel free to contact us with any questions, concerns, or special requests.
---