STEAK & SEAFOOD RESTAURANTS
---
FOOD & LIVE ENTERTAINMENT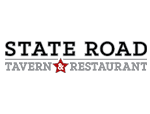 Come For The Food. Stay For The Views. Get a restaurant experience unlike any other at the State Road Tavern & Restaurant. Our scenic location inside the DeJoria Center at the base of the Uinta foothills offers some of the best picturesque views in Utah. In addition to great food and friendly service, our modern setting on the 1,100-acre High Star Ranch provides a dining environment that's equal parts secluded and sophisticated. Let our chef tantalize your taste buds, from crisp salads to pork shoulder nachos – there's a dish for any pallet. Our tavern is also fully stocked with over 20 beers, an array of wines and craft cocktails. With six big screen TV's, shuffle board, darts, live entertainment, and sweeping views – State Road Tavern has something for everyone over 21+. No reservations are needed inside, or on our beautiful patio. Our eclectic restaurant is a great place for families to have a meal together. On warm summer days, the window walls open up and the breeze comes in, making it a perfect place to enjoy one of our summer concerts. Try our signature State Road Burger or the special of the day while the kids gobble grilled cheese sandwiches or chicken fingers – there's a dish for any pallet. State Road Restaurant is open for lunch on Saturday starting at 11am and for Sunday Brunch from 10am – 2pm.
---
FINE DINING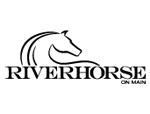 As a 16 year recipient of the Forbes Travel Guide Four Star Award, Riverhorse on Main is lauded by restaurant critics and the dining public alike as one of North America's top culinary destinations and a Park City culinary gem. Riverhorse is Utah's first restaurant to receive the prestigious DiRōNA Award. Riverhorse On Main received the ultimate honor in the hospitality industry as the state's first establishment awarded the Mobil Travel Guide Four-Star Rating as one of the top 108 restaurants in the United States, Canada and Mexico. Now known as Forbes Travel Guide Rating, the Riverhorse has been awarded its Four-Star Rating consistently through 2013. Other distinctions include the AAA Four Diamond Award and Vacation Roost's Top Choice Award. With its trendy urban vibe, live music and historic setting in Park City's renovated Masonic Hall, Riverhorse On Main treats its guests to an inventive array of upscale, eclectic American cuisine and uncomplicated, seasonal dishes, all crafted by award-winning executive chef and co-owner Seth Adams.
---
STEAK & SEAFOOD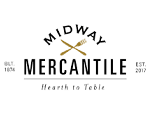 Our Story Begins in 1874......when the Bonner brothers built this structure, the Midway Mercantile. They helped keep the Heber Valley fed and supplied for decades to come. And now, over 140 years later, the Platt family continues this proud tradition, not as a store but as a wonderful, neighborhood restaurant! "We hope to keep you well-fed with fabulous food, and well-supplied with good humor. Come and gather around our hearth." -Chef John Platt. Just down the road in Midway find a tasty blend of history and modern swank. In a charming brick building from the 1870's, refurbished but with all the best history intact, swells casual fine dining ranging from fresh fish and steaks to hearty, friendly pub fare. Perfect after a day of outdoor adventures, or for an upscale night out with fine wine and superb food. Chef John Platt, who comes from his former home of Seattle where he owned and chef 'd his restaurant for 17 years, brings his urban background and marries it with Midway's mountain charm. Their stone hearth oven means everything from cassoulet and crispy duck leg to pizzas and roasted fresh fish. John is particularly proud of his connection with the local shepherds at Olson Lamb who provide the best of Utah's bounty. Open for lunch and dinner weekdays, brunch and dinner weekends. Full bar available, and a connected sports pub for all ages with TV's for those who need their sports fix! Private Dining Rooms for groups of 12 to 60.
---
FINE DINING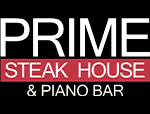 Overlooking Historic Main Street, enjoy dining in our newly remodeled and contemporary full-service Piano Bar (21+) or our intimate dining room with outstanding service from our 20-years veteran staff . Serving perfectly-aged Midwestern corn-fed beef, hand-selected from the top 2% of beef available in the U.S., our steaks are broiled to perfection in an 1800° broiler to seal in the juices and flavors, providing an exceptional dining experience. Live music nightly featuring Tony Oros, Scotty Thredgold and Robyn Kemp. Piano bar. Voted Best Steaks – ZAGAT. Voted Best Chocolate Martini – locals' pick.
---
STEAKHOUSE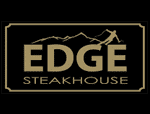 Edge Steakhouse delivers a cutting-edge culinary experience that takes the traditional American-style steakhouse to a new level. Our world-class culinary team, led by award-winning Chef Ivan Ruiz, has crafted a unique menu that blends traditional steakhouse favorites with a scrumptious array of specialty appetizers, creative entrees and innovative side dishes. The foundation of the menu is our outstanding selection of entrees, including top-quality USDA Certified Prime Aged Beef, Wagyu Beef, wild caught fresh fish and seafood that's flown in daily. Our restaurant is also committed to supporting locally sourced and organically grown produce. A full bar with specialty drinks and a great selection of domestic, international and local beers, as well as one of the largest and most comprehensive wine lists in Park City. Edge was recently named one of USA Today's Top Restaurants in Park City, as well as one of Forbes Magazine's Top 12 Steakhouses in the nation. Edge Steakhouse was awarded the Best of State Steakhouse Winner six years in a row, and a two-time Best of State Statue winner.