Support Local
ASK Park City responds to COVID-19
The health and safety of our employees and customers remain our top priority. The venue we provide supports and promotes the local businesses around Park City, and we're committed to being there when our customers and colleagues need us most. Here's how we're responding.
WE'RE DOING MORE TO HELP OUR BUSINESSES STAY CONNECTED WITHIN A SAFE ENVIRONMENT!
Since staying in touch virtually has never been more important, we're giving more options for businesses to stay connected to the community during this time of crisis.
---
OUTDOOR ADVENTURES
---
EXPERIENCE PARK CITY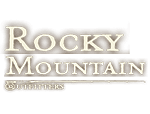 Rocky Mountain Outfitters began in 1997 as a part time business to get through school. We decided to keep the name from my fathers business that began back in the 1980's and we continued with the same goal that he had in mind providing quality experiences to his customers. We saw the joy and excitement in people's eyes as they saw Stewart Falls from horseback, landed their first fish with a fly rod, or saw the incredible Wasatch Mountain Range blanketed in snow from high on Strawberry Ridge. These memories fill our hearts and give us satisfaction, they have become part of who we are. Our goal is simple:to provide a quality outdoor experience. Our commitment is even greater to you, our customer. We value your business and look forward to the opportunity of sharing a piece of our lives with you in this incredible country. We promise our best efforts at providing you a quality outdoor experience, one that will make lifelong memories.

• Horseback Riding • Fly Fishing • Whitewater Rafting • ATV • Chuckwagon Dinners •
• Winter Horsback • Snowmobiling • Sleigh Rides •​
---
TOURS | RENTALS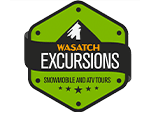 Wasatch Excursions is Utah's premier adventure rental company featuring the best and newest equipment. We're the only company authorized to offer guided tours in Wasatch Mountain State Park. If you're unfamiliar with the terrain, or looking for a safe family experience, our guides can lead you through the beautiful Wasatch Mountains on an unforgettable adventure! Leave directly from our on-site locations at the state park trail-heads. Whether you want to experience the groomed snowmobile trails in the winter, or the extensive ATV trail network in the spring, summer, or fall, we're able to accommodate desired trip structures year-round. For unguided tours, we'll provide you with a comprehensive trail map so your group can safely set out on your excursion. Want to hit the water, our all-new Sea-Doo Spark features a two-person seat, and plenty of power to jet through the water! If you're looking for a day of action packed adventure with a variety of activities, our packages are the perfect fit!
• ATV Rentals • UTV Rentals • Waverunner Rentals • Snowmobile Rentals
• Package Deals - ATV/UTV | Whitewater Rafting • ATV/UTV | Horseback Riding​ •
---
BIKE SALES • RENTALS
Slim and Knobby's is a shop built on passion. Our ethos is anchored in the desire to spread stoke and be completely approachable to every rider, all skill levels and riding styles. We pride ourselves in being the most exceptional and experienced bike shop in the region. Our mechanics all have over a decade of experience each and achieve excellence with every build and work order. We carry a full like of Specialized and Rocky Mountain road and mountain bikes. We have riding apparel, gear, and accessories for every cycling adventure you are tackling. Located in the Wasatch Mountains, 15 minutes from Park City and 40 minutes from Salt Lake, we have access to hundreds of miles of single track right out our doors. We love to ride and love the bikes we sell. We offer great value to our customers through competitive pricing, quality products, and superior customer service. At Slim & Knobby's, we believe that a bike shop is only as good as the individuals who work hard each day to bring a smile to your face and pedals to your feet. Each of Slim & Knobby's bike mechanics in Heber, Utah, have at least a decade of experience in bicycle repair and maintenance. Get to know more about your favorite bike technicians and come say hi at Slim & Knobby's.We aren't your average bike shop. Our staff is helpful and passionate about cycling. We listen to your needs and work hard to help you find precisely the right products for you.
---
ELECTRIC BIKES
A Pedego electric bike rental is the very best way to experience Park City and beyond! The nearby bike trails are safe and breathtakingly beautiful.Visitors always say it's the most fun and memorable activity of their trip. And locals are surprised to find such an amazing experience right in their own backyard.Wherever you're from, we'll bend over backwards to make sure you leave with a giant smile on your face! Winter riding has never been more fun! Rentals with snow studded tires are available for winter riding.
435.649.6663 | PedegoElectricBikes.com | Email Direct
---
TREK • PIVOT • YETI
Storm Cycles is a full service year round bike shop dedicated to bikes and biking gear. We have the best mechanics in Park City and we are suspension experts. With over 40 years in the business and 23 years in the Park City area, we are proud to serve our locals. Exxpert bike fitting service. Bike Fit included with purchase of all new bikes.
BIKE DEMOS & SALES
TREK • PIVOT • YETI
435.200.9120 | StormCycles.net | Email Direct
---
FLY FISHING
Park City Fly Fishing Company guides have over 40 years of experience guiding in the Park City area and through out Utah. Within 30-minutes drive of Park City there is one of the widest selections of world-class trout fisheries in the world. There's the Lower Provo River, Middle Provo River, Weber River, and for those seeking variety, a little farther away, the Upper Green and many other secret spots that hold big fish.Anglers new to the world-renowned Provo River (as well as our many other local blue ribbon fisheries) are shocked at the size and quantity of fish. With over 40-years combined experience, our guides know preparation is key to having a great day of fishing. Whether you're new to fly fishing or very experienced, our guides are dedicated to getting you on the most productive water, with the right flies, using the best technique.Our goal is to give you an experience of a lifetime that keeps you coming back year after year.
435.487.9288 | ParkCityFlyFishing.com | EMAIL DIRECT | Map
---
Locals only special for snowmobile rentals till the end of the season. From now until the end of the season (anticipated around April 1-15th) we will give 50% off any snowmobile rental Sunday-Friday and 30% off any snowmobile rental on Saturdays! Plus you will be supporting a local business! Some restrictions apply so ask us for details.
---
Open for outdoor sessions.
---
Commercial photography for businesses large and small. (eg, Headshots, products and lifestyle, etc) I'm a veteran owned business and accredited with the BBB.org.
Summary
Service Type
Provider Name
Ask Park City
,
Park City
,
Utah
-
84060
,
Area
Description
There are plenty of outdoor activities in Park City through the stay at home order. Hikes, Biking , atv, utv trails are open in Park City.