COATS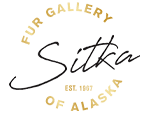 Family-owned and operated with outstanding personal service, Sitka Fur Gallery features a complete and extensive collection of furs, shearlings, specialty outerwear, men's and women's leathers, and accessories like slippers, hats, gloves,mukluks,porcelain Eskimo dolls and more.

Having our factory on the premises is a plus.

Sitka Fur Gallery is the best place to purchase your furs, have them expertly serviced, repaired, restyled, conditioned and appraised, by our renowned master furriers. Knowledgeable fashion consultants and on-site alterations are always at your disposal. Distinctive apparel and complete support services have been our trademark since 1935.
---
FURNITURE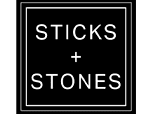 We are a team of talented and creative designers who believe in providing beautiful, modern, and innovative design for you. We offer Full Design Services. Let us know what you need and we can get it done. We carry Park City custom furniture, sofas, chairs, lamps, wall art, bedroom and dining sets plus home accessories of all kinds and much much more. We invite you to browse our showroom to see a a sampling of what we have to offer. We create interiors that feel comfortably sophisticated, rich and relaxed... Interiors that inspire you daily through nuance, harmony and contrasts... Interiors that reflect your needs and spirit... Interiors that truly feel like home. Our creative process begins by listening to our clients then contemplating how design can make their lives more beautiful. The beauty is in the details: lightness, flexibility and cleanliness. We see newfound beauty in old materials and furnishings, and often reclaim them in fresh new ways. The furniture that we use reflects familiar forms, but the lines are pared down and more pure. No one element stands out – the layers and unexpected mix achieves a harmonious balance.

435.615.2071 | SticksandStonesParkCity.com | Email Direct | Map

---
SILVER JEWELRY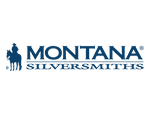 A Special Destination - The Montana Silversmiths Brand Store in Park City, Utah is a unique boutique selling Montana Silversmiths products direct from the factory - everything from Western style belt buckles and jewelry to special custom orders. --- Montana Silversmiths has focused on creating western buckles and jewelry of exquisite design for over 40 years. Located in Columbus, Montana, nestled on the banks of the Yellowstone River, our designers live and work in the heart of Montana's Big Sky country where the silhouette of a horse and the rugged peaks of the Beartooth Mountains are always in sight. In Big Sky country, it's easy to capture the spirit and drama of the Old West and engrave it in silver.
---
CUTLERY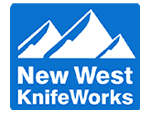 Designed and crafted near Jackson Hole, Wyoming, New West KnifeWorks and MTN MAN Toy Shop make world-class tools for the kitchen and field. From the New York Times and Bloomberg to Bon Appetit and Fine Cooking, top taste-makers appreciate kitchen cutlery that is "as beautiful as it is useful" - New York Times. The knives and handles are 100% American-made by skilled artisans using materials produced exclusively in the United States. Stop by our shop on Main Street in Park City for an unmatched retail experience with our knowledgeable knife concierges. Take home a piece of everyday art made in the towering Rocky Mountains. New West Knifeworks takes tradition to the cutting edge. By fusing the best of traditional knife making with the latest innovations, we make time-tested, precision instruments that are as beautiful as they are useful. G-Fusion combines the advanced metallurgy of "powder metal" steel with visually striking, indestructible and ergonomic handles. The lively colors of the G-Fusion line help reinforce the notion of cooking as "play." The material is hand-shaped and polished around the knife tang and as the material is ground away, layers of color reveal themselves in resplendent patterns. The results are colors which seem to live and dance on a handle that is virtually indestructible. The fusion of G10 handles with S35vn steel is the same combination used by the US Special Forces. G10 was originally designed for silicon valley, as a durable material used in the motherboard of a supercomputer-- designed to withstand great heat without changing its shape. The knives and handles are 100% American made by skilled American craftsman using materials produced exclusively in the United States.We have spent the last several decades on a quest to find the ultimate chef knife steel. This journey has taken us around the world from Sweden to Seki, Japan. The United States is the world leader in the fields of aeronautics, computers, medicine, and defense-- each of these industries has invested heavily in the development of new "super-steels" and we have exploited these advances to make the best knives on the market.
---
MAINSTREET JEWELER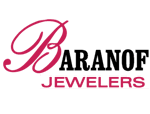 With nearly 20 years of creating dazzling designs, Baranof has become known for their custom designed line of jewelry. Baranof's Tanzanite and Diamonds collection pairs "One of nature's rarest gems" from the foothills of Mt. Kilimanjaro, East Africa and sparkling diamonds to create a tantalizing combination that looks striking under any light or paired with nearly any elegant attire.

Making your shopping experience personal and private, you can make your jewelry selection at Baranof Jewelers surrounded by pleasing pieces in a private Design Consultation room.
---
SKI RENTALS | DEMOS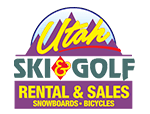 Utah Ski & Golf has been Family owned and operated since 1985. Service and Customer Satisfaction at an affordable price are our priorities. We have all the latest gear and especially a HUGE selection Demo's and a wide variety of comfortable boots. If there is a certain Ski you want to try, we probably have it. Currently there are 2 conveniently located Shops in Park City area. One location serving the Main Street area and the other at the Park City Mountain Resort Center in the Shadow Ridge Condo's. Both locations are super close to the lifts. We also have 2 stores in the Salt Lake Valley so if you want to rent there you can return at any other location. Our Downtown Salt Lake store is just 5 minutes away from the Salt Lake International Airport. This season, we are offering a Delivery service, so you do not have to come to the store. Check out our website for details and to make reservations.

---
KNIVES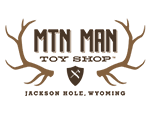 The Mountain Man Toy Shop offers the finest tools, gifts and accessories for the modern day outdoorsman. We make tools inspired by the rich outdoor heritage and lifestyle of Jackson Hole, WY. Jackson Hole has been the destination of mountain men from legendary trappers and explorers like Jim Bridger to today's world class hunters, skiers, climbers, fishermen and other adrenaline hogs. Whether its for charging hard in the wilderness, hanging with the boys around the campfire, or running into town for a whiskey, MMTS provides the finest supplies for those who live to answer the Call of the Wild.The Mountain Man Top Shop's tomahawk has been, quite literally, around the world. This "dangerous toy for big boys" has spliced its way to the center of targets in the farthest south and farthest north deepwater ports in the world, located in Antarctica and Greenland, respectively. All New West customs are completely handmade. The steel is hand forged, the blades are hand ground, the handles and bolsters are hand shaped and assembled. They are unique, heirloom quality pieces that can be treasured for a lifetime.
---
JEWELRY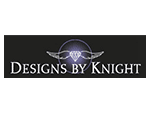 Designs By Knight is a Fine Jewelry Boutique featuring custom, unique, classic jewelry and glass artwork. Jewelry here is designed for active people seeking quality jewelry in sterling silver, 18 karat gold, and platinum. We love creating bridal pieces from hand picked stones into unique jewelry to empower you on your wedding day. We recycle unwanted pieces into new custom items. We also specialize in one-of-a-kind estate pieces collected from world travel. There is a graduate gemologist in house. Designs By Knight is located in Prospector Square near the new Kimball Art Center. Visit and experience beautiful, one-of-a-kind jewelry and designs.
---
CLOTHING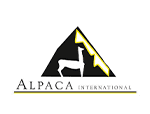 Introducing an Exclusive Collection of Garments and Accessories Crafted of 100% Baby Alpaca , Luxurious Feel , Sophisticated and Timeless Elegance. Alpaca International is proud to be a Pioneer in introducing a unique and superb Quality fiber to the fashion World , the Exclusive Designs , Superb tailoring and Crafmanship is reflected in every piece of their collection Alpaca the great legacy of the Ancient peruvian is one of the Most exquisite and Nobel Fibers Known to Men.

Alpaca is , Extremely Light and Breathable , Cloud Soft , Luxurious Feel , Hypoallergenic , Does not peel , Fade or Crease , 100% Natural , animal friendly and Ecco Friendly . From The Mountains In Peru to The Mountain of Utah , proud to pioneer this exceptional line of Luxury Clothing Made In Peru.
---
GRIP TAPE
CatTongue Grips are an adhesive non-slip cell phone grip that can be applied to your mobile device or case to provide a layer of 'GRIPTION' in your everyday life: in the car, in your hand, at your work station or on the go.
CatTongue Grips Non-Abrasive Utility Grip Tape allows anyone to customize any space or any thing in which they need to get a grip on and remove slippery surfaces. CatTongue Grips can be applied directly to your mobile device or case for the non-slip grip you need. We do not recommend CatTongue Grips for leather, suede or fabric cases. CatTongue Grips not only have a sleek look but also have a great feel ... they will not pick up any lint or debris, just promote a great grip wherever you go. Anti-slip, water resistant, recyclable mobile device gripping products for all ages! CatTongue Grips are easily peeled off of the surface that you've applied them to – rubbing alcohol can be used if any residue from the adhesive remains after it is removed. With so many designs to choose from, there is something for everyone! Shop our complete assortment and find your fav!

CatTongueGrips.com | Email Direct
---
SUNGLASSES • GOGGLES
Locally Owned- For the past 11 years, our staff has been furnishing our guests with the knowledge and retail options they require to fulfill their eyewear needs. Modern lens technology with its advances in light and color management, combined with the newest plastics and CAD designs for frames, have remarkably changed the meaning of performance eyewear. There literally is something designed for every customers specific needs. Our job is to sell you these glasses or goggles at the fairest price we can. We carry most sunglass brands, and if there is a model we do not have, we can usually order it for you.

Come See us!

435.645.3939 | AllSportsEyeWear.com | Map
---
APPAREL
Mountain Flower Apparel is a Green certified screen printing business in Park City, Utah. We care about the environment and provide an eco-friendly printing option to our clients. Only water based inks are used during our screen printing process. The Mountain Flower studio has a state of the art water filtration system and we only use environmentally friendly cleaning supplies. The embroidery team is Green too as the building runs on solar power and water usage is monitored. Mountain Flower Apparel is proud to be a Recycle Utah Green Certified Business and a member of the Park City Chamber of Commerce.

435.604.0612 | MountainFlowerApparel.com | Map
---