PARK CITY SNOWMOBILING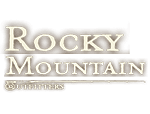 For those who want to create their own adventure or go at their own pace, try our non-guided rentals. We offer the best snowmobile rentals in Utah, located just 20 miles from Park City and right in Heber Valley. You can go any direction and find incredible snowmobiling. No trailers, No Hassle, No Problem. You can have your sleds delivered to a trail head and experience Utah's amazing back country on your choice of snowmobiles. We've got the best equipment in the State. Sleds are available for a half day or a full day rental. Come experience Utah Snowmobiling at Heber Valley and get away from the crowds. If its snowmobiling you want then you have come to the right place. If you want to go down a trail following the exhaust of a huge group at slow speeds trying to make up time for lack of trail then don't call. You need to get away from Park City to truly get all the ingredients for what snowmobiling is supposed to be. We have all the ingredients to put together the best snowmobile experience possible for your group. FREE SHUTTLES from Park City and Heber Valley.
• Snowmobile Rentals & Tours • Winter Horseback • Sleigh Rides •​
• Horseback Riding • Fly Fishing • Whitewater Rafting • ATV • Chuckwagon Dinners •
---
SNOWMOBILING ADVENTURES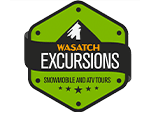 We're the only company authorized to offer guided snowmobile tours on the pristine 22,000 acres of the Wasatch Mountain State Park. If you're unfamiliar with the terrain, or looking for a safe family experience, our knowledgeable guides can lead you through the beautiful Wasatch Mountains on an unforgettable adventure! Our tours feature large elevation changes with spectacular views along the way. Whether you want to experience the groomed snowmobile trails in the winter, or the extensive ATV trail network in the spring, summer, or fall, we're able to accommodate all skill levels and desired trip structures year-round. Our exclusive partnership with the Wasatch Mountain State Park allows you to leave directly from our on-site locations at the state park trail-heads . This means that you don't have to trailer the equipment to another location, although that's always an option if you choose. We'll provide you with a comprehensive trail map so your group can safely set out on your excursion. With numerous trails leading up to 11,000 feet in elevation and frequent wildlife sightings along the way, we'll help you pick the route that best suits your trip preferences.
• Snowmobile Rentals • Guided & Unguided Snowmobiling Tours •
• ATV Rentals • UTV Rentals • Waverunner Rentals
---
SNOWMOBILE TOURS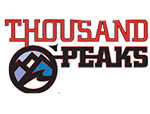 Ranked #1 on TripAdvisor. Park City Snowmobiling Tours on Utah's highest and largest ranch. More than just a ride…it's the ultimate Rocky Mountain experience. Utah's highest elevations (11,000') on private groomed trails with our new, top of the line Ski-Doo's each year. We have a log base lodge and back country cabin for lunch.
BIGGEST AREA • MORE PRIVATE • BEST REPUTATION • NEWEST MACHINES
60,000 Acres..More Private Terrain than all snowmobile companies and ski resorts COMBINED
11,000 foot tours (highest in Utah)
The Most Snow (30 feet of powder annually)
Top of the line, NEW Ski-Doo Snowmobile Rentals Utah
More FIVE STAR Reviews Than All Other Utah Snowmobile Tours COMBINED
---
SNOWMOBILING TOURS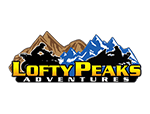 Utah is renowned for its recreational diversity and opportunities and Heber City, located less than 15 minutes from Park City and Sundance and 45 minutes from Salt Lake has long been known as the Hub of the "Wasatch Back", an area known by locals and visitors alike as one of Utah's most scenic, diverse and easy to get to recreation areas. With easy access to two mountain ranges (Wasatch & Uintah's) numerous lakes, and 100's of miles of ATV and Snowmobile trails Heber City is the starting place for all things outdoors. Heber City is not only the "Wasatch Backs" most convenient location but with over 20-years of experience and over 100,000 satisfied guests you can relax knowing you are doing business with one of the largest and most experienced recreational rental and tour companies in the State and in the West.
• Snowmobile Rentals • Guided & Unguided Snowmobiling Tours •
• ATV Rentals • UTV Rentals • JetSki Rentals
---